Nicki Minaj Addresses Sexism in the Industry and Says She Deserves More Respect
"They'd never do this to a man."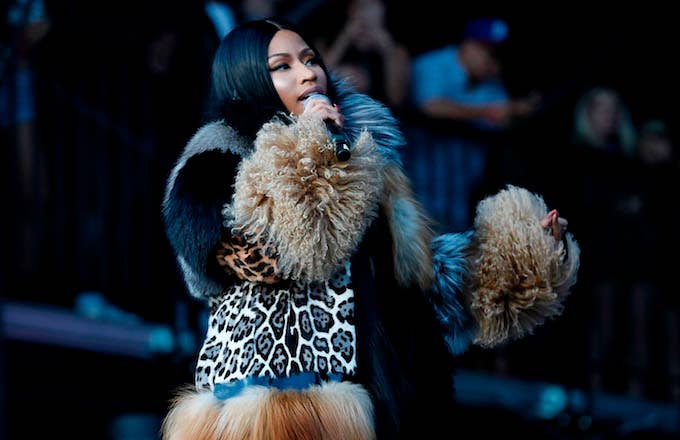 Getty
Nicki Minaj performs onstage during Day 2 at The Meadows Music & Arts Festival at Citi Field on September 16, 2017 in New York City. (Photo by Taylor Hill/Getty Images for The Meadows Music & Arts Festival)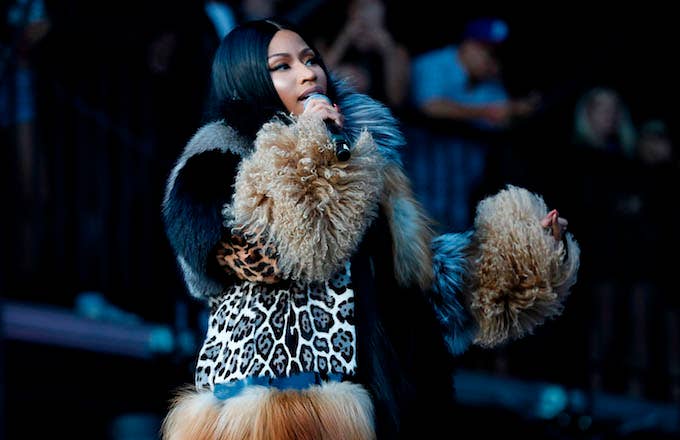 Despite all the success and accoladesNicki Minaj has earned in the last decade, many hip-hop fans have consistently discredited her skills. Nicki addressed this issue Wednesday night in a series of tweets, in which she pointed out the obstacles she and other ambitious women have to overcome within a male-dominated society.
She went on to address critics' claims that the only reason "the greats" collaborated with her is because they were forced to do so. Nicki ended the tweet with a laughing emoji, underscoring just how ridiculous she thinks the notion. She also addressed this back in 2015, when she insisted "the greats" have shown her respect … mostly because she's proven to be one of them.
Nick also referenced a Kendrick Lamar tweet from 2010, when he made an observation about Nicki's haters. "Just realized. Moe niggaz hate nicki minaj than woman do."
In a recent interview with T Magazine, Nicki spoke about her struggles as a female rapper, specifically when it came to proving herself as an artist.
"I had so much going against me in the beginning: being black, being a woman, being a female rapper," she said. "No matter how many times I get on a track with everyone's favorite M.C. and hold my own, the culture never seems to want to give me my props as an M.C., as a lyricist, as a writer. I got to prove myself a hundred times, whereas the guys that came in around the same time as I did, they were given the titles so much quicker without anybody second-guessing […] I kind of love that I've had to go through so many hurdles to get where I am. Because I feel like I deserve it."