Brent Faiyaz is having a big year with his flawless hook on GoldLink's "Crew" and work with Sonder, and now the Maryland native is building on that momentum with his debut album Sonder Son.
The project features 13 tracks and will highlight the singer's undeniable vocals. He's currently on tour with Sonder, with upcoming stops in Chicago, Seattle, and Los Angeles.
Check out the full tracklist for Sonder Son below. The project is due out Oct. 13 via Lost Kids.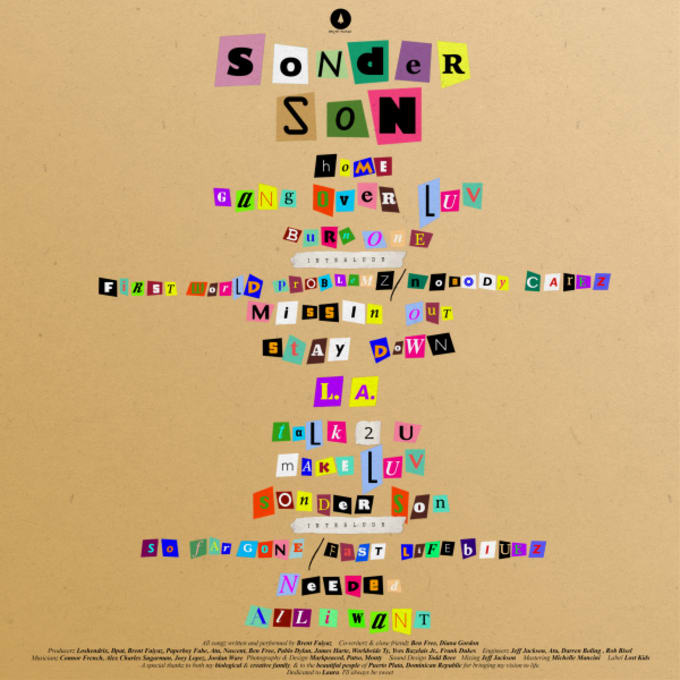 1. "Home"
2. "Gang Over Luv"
3. "Burn One (Interlude)"
4. "First World Problems / Nobody Carez"
5. "Missin Out"
6. "Stay Down"
7. "L.A."
8. "Talk 2 U"
9. "Make Luv"
10. "Sonder Son (Interlude)"
11. "So Far Gone / Fast Life Bluez"
12. "Needed"
13. "All I Want"