What Kendrick Lamar's Coachella Performance Could Mean for an Upcoming Tour
Here's what Kendrick Lamar's impressive Coachella set could mean for a potential full-length tour this year.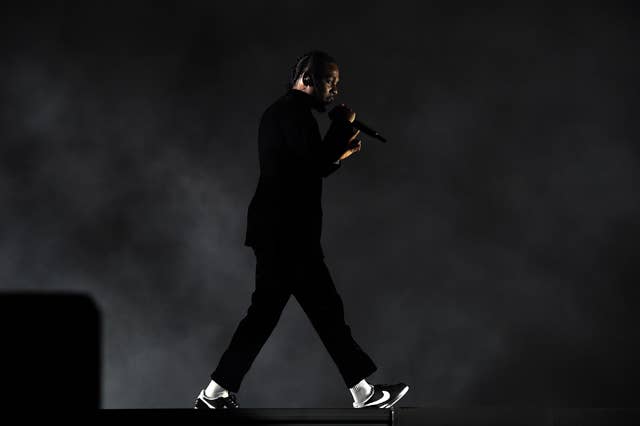 Getty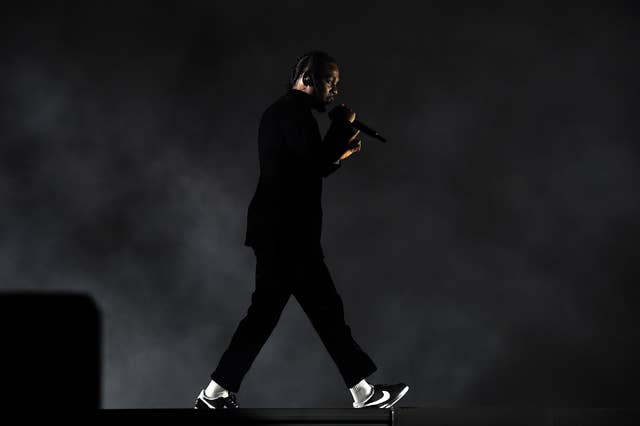 Over the last month, Kendrick Lamar has had a number of commanding moments, all centered around the release of his fourth studio album Damn. Last night, he took to the Coachella stage for his headlining set, and it was truly a thing of beauty.
So the question at hand: when are we getting that next tour, K-Dot?
I mean, the way Kendrick walked that stage, like the seasoned lyrical assassin that he is? It felt like this was Perfect Kendrick, with all of his powers aligned to fuck up anyone standing in his way. We saw the proper evolution of Kendrick's live game. And hopefully all the clues regarding his next live tour were laid out before us on that Coachella stage.
Setlist
Sure, you have to imagine that for a show during Coachella, you can't just rinse your entire album; you need to give the blasphemers non-Kendrick fans tracks like "Money Trees," "Bitch, Don't Kill My Vibe," and others so they have some memorable material to sing along to. Interestingly enough, with Kendrick only touring To Pimp a Butterfly during a smaller number of more intimate "Kunta Groove Sessions" dates, last night was likely the first time many got to see Kendrick perform material like "King Kunta" or "Alright." It's dope that Kendrick feels those tracks still work in this kind of setting.
Kendrick also included a number of songs from Damn into his set, kicking things off with "DNA" and ending with the trifecta of "God," "Humble," and "Love." Sprinkled in were "Lust," "XXX," and "Pride." With callbacks to material like "M.A.A.D City," it's dope to see Kendrick curating a collection of songs that showcase his growth since his first studio release.
Stage Design
For heads who loved the "Kung Fu Kenny" talk on Damn, it was ill to see Kendrick really playing that up, with everything from his Nike Cortez-dripped outfit to the short film that played at the beginning to the ninjas who came out for "M.A.A.D. City." At one point, Kendrick rapped while being suspended from the ceiling during "Pride."
There were also some interesting changes made during his performance of "Lust."
Ultimately, Kendrick took that Kung Fu Kenny vibe to create a a unique live showcase, putting more distance between himself his competition.
Special Guests
Kendrick wasn't just rocking by himself. He made sure that he brought out Schoolboy Q for "That Part," Future for a rendition of "Mask Off," and not surprisingly, he let Travis Scott join him on stage for their track "Goosebumps."
With Travis recently dropping the "Goosebumps" video, it made sense that they performed the track live. The question is, would Travis be the obvious opener for a 2017 Kendrick Lamar Damn tour? The streets seem to be here for it.
Apparently Kendrick Lamar is joining Travis Scott on phase 2 of his tour & I'm sitting here crying like a lil bitch. I hope this is true
Just realized imma be in New York when the Kendrick Lamar/Travis Scott tour happens which means I get to see my two favorite rappers at MSG
One person who surprisingly didn't make an appearance this weekend was Kid Capri, who is all over Damn as a narrator of sorts. During a recent interview with Mass Appeal about his appearance and the possibility of them taking this Damn act on the road, Kid said, "We talked about doing the tour. If he goes on tour I might go out with him."
Maybe Kung Fu Kenny the Black Turtle didn't want to let all of the surprises out of the bag just yet. Either way, he appears to have reached his perfect form, and by the look of things, his next live show, whenever that touches down, will be that shit. We can only hope that he announces those dates ASAP so we can get our lives together.