On Thursday morning, Nicki Minaj announced to the world on Twitter that she was single and no longer dating Meek Mill. The couple had been together around two years and it's currently unclear why they broke up. Naturally, social media is going off about the split, with a ton of people bringing up that this is just another "L" for Meek Mill.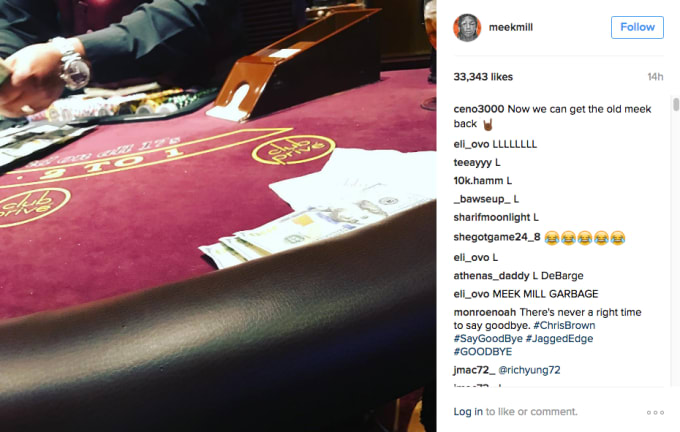 As for Meek, it looks like he's struggling with the split. It looks like he's also getting a little shady with it on Instagram. 
Of course, the Drake jokes are flying, too. 
In Nicki's breakup tweet she promised her fans that new music is on the way soon. "Focusing on my work & looking forward to sharing it with you guys really soon. Have a blessed New Year. Love u," she wrote on Twitter. Where both go from here will be interesting and we're sure there will be some drama involved. Stay tuned.