Coachella Owner Says He Is No Longer Giving Money to Anti-LGBTQ Groups
Coachella owner Phil Anschutz claims he no longer gives money to right-wing groups that oppose LGBTQ rights.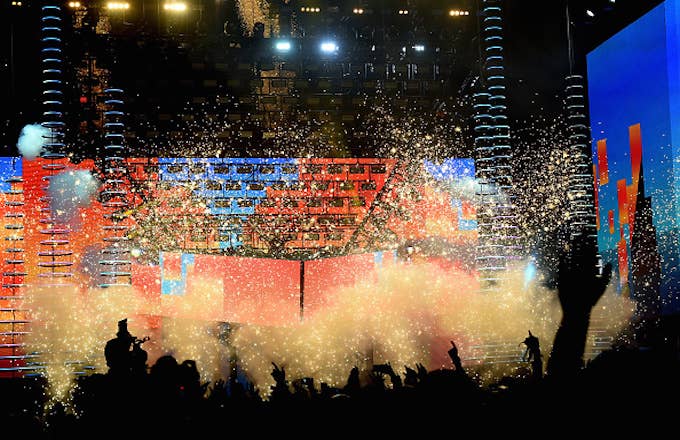 Getty
Calvin Harris Coachella 2016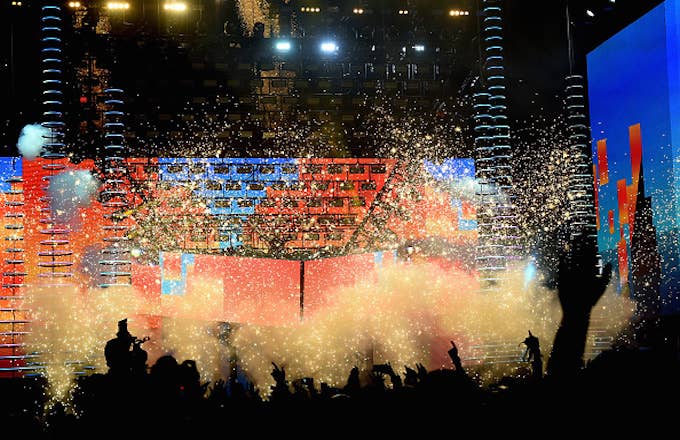 The music lineup for Coachella 2017 is stacked. With performers like Beyoncé, Kendrick Lamar, Travis Scott, and Gucci Mane, it's no wonder this year's festival sold out in only three hours; however, amidst all the buzz and excitement, some concerning news about Coachella's owner had surfaced. Media outlets have begun reporting that Phil Anschutz, the CEO of AEG, donates to right-wing groups that oppose LGBTQ rights. Anschutz has since called these reports "garbage."
"Recent claims published in the media that I am anti-LGBTQ are nothing more than fake news—it is all garbage," the billionaire wrote in a statement to Rolling Stone. "I unequivocally support the rights of all people without regard to sexual orientation. We are fortunate to employ a wealth of diverse individuals throughout our family of companies, all of whom are important to us—the only criteria on which they are judged is the quality of their job performance; we do not tolerate discrimination in any form."
In 2016, the LGBTQ-rights group Freedom for All Americans created a chart that claimed Anschutz had given up to $190,000 to conservative organizations such as the Alliance Defending Freedom, the Family Research Council, and the National Christian Foundation that have campaigned against gay rights. Anschutz insists he never intended to support any group that would try to hinder equality.
"Both the Anschutz Foundation and I contribute to numerous organizations that pursue a wide range of causes," he wrote in the statement. "Neither I nor the Foundation fund any organization with the purpose or expectation that it would finance anti-LGBTQ initiatives, and when it has come to my attention or the attention of the Anschutz Foundation that certain organizations either the Foundation or I have funded have been supporting such causes, we have immediately ceased all contributions to such groups."