This is how you remind me, to not get behind the wheel while intoxicated. Authorities in the western end of P.E.I. are making some news, after threatening drunk drivers with a hefty dose of Nickelback music. That's right, the Juno award-winning group from Hanna, Alberta. In a Facebook post sent out this past weekend, Kensington Police Service shared a warning to would-be drunk drivers, who think stepping on the pedal after consuming alcohol is good idea.
First of all, that's easily the most tolerable Nickelback album. If they really wanted to bring the pain, they would've selected 2008's Darkhorse. I mean, that project has a track called, "Something In Your Mouth". Enough said, right? Ok so second of all, is that a cassette tape? If so, then the Canadian government really needs to start funding police services in the Atlantic provinces. Let's not get too distracted from the main message here, though. Take it from the boys themselves.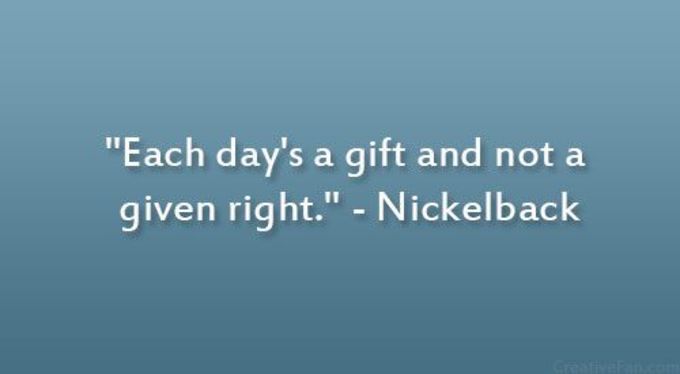 The most important thing however, is that no matter what Nickelback album is chosen for your listening displeasure, it's truly about the worst way to end to a night of partying. So, you should definitely heed their warning, and not do anything stupid. Word to police, if playing the album doesn't work, then you could always sit perps in front of one of the best meme compilations in recent memory. In the words of the 'Back themselves: I've been wrong, I've been down, but I've never been dumb enough to drive after the bottom of every bottle.