Chris Brown is widely known as someone given to acts of violence. Well, according to a new report from TMZ, Brown allegedly lost his temper yet again quite recently at a concert in Cannes on May 18. The news site is asserting that an individual named Malek Mokrani attended a concert in the South of France last month and somehow became embroiled in a physical confrontation with the singer, by the end of which found Brown stomping on Mokrani's head with his foot. 
Mokrani told TMZ that, "he went to the hospital with neck and head pain and plans on filing a police report." He also provided them with an image meant to show the real extent of his injuries.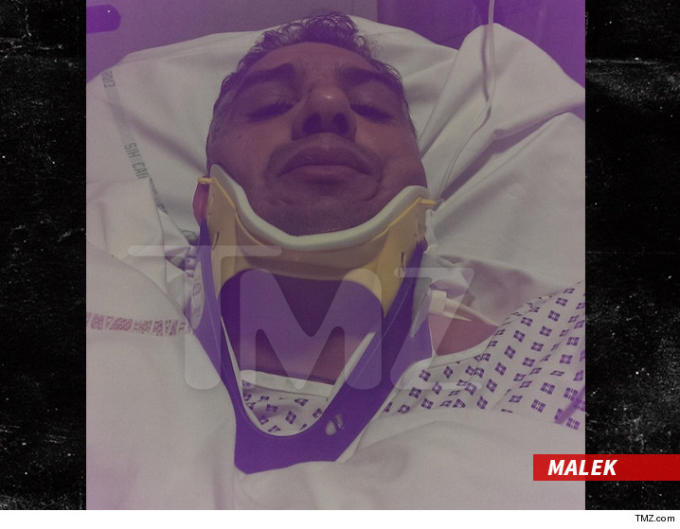 For his part, Brown took to social media to refute the allegations entirely. "Let me address this shit real fast," the singer said in a short Instagram clip. "I'll let you know this, before the tour started, the One Hell of a Nite tour...we went to Cannes, Gotha night club. I was hosting. No fans were hurt by Chris Brown. No fans were beat up by Chris Brown. I met the owner, shook his hand, and we partied and everything else."
He then claims that the owner's security assaulted him, and he took care of the incident on his own terms. "His staff though, security, I don't think he probably knew who I was. I don't care, but he assaulted me. Grabbed his around my throat and tried to push me out this spot when we were walking...my security was already advanced to another spot. So, we handled the situation accordingly and moved on," he says.

You can watch his public service announcement below.
A video posted by 1 (@chrisbrownofficial) on Jun 4, 2016 at 3:57am PDT