Hand injuries are apparently all the rage. Taking a page from the Jimmy Fallon injury book, Taylor Swift accidentally sliced her thumb during a kitchen session and wasted absolutely no time delivering a quick and admirable "Bad Blood" joke: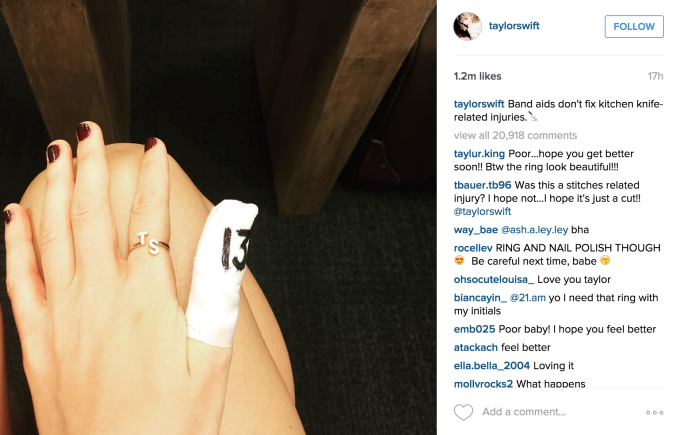 Thankfully, the well decorated injury didn't halt Taylor from pairing up with confirmed hit factory and "Bad Blood" army member Ellie Goulding: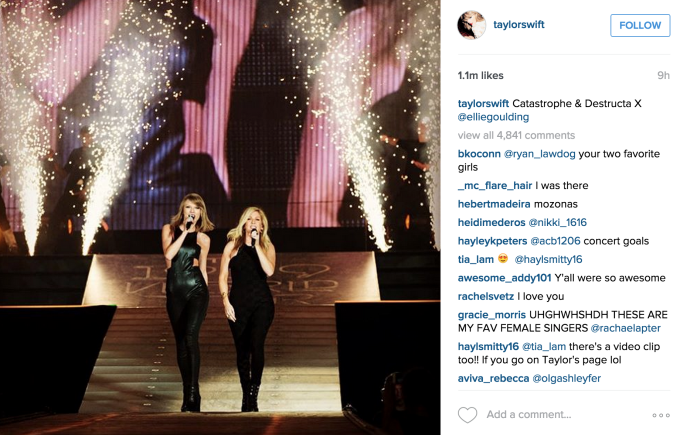 As for the inspiration behind the track that gave her the platform to deliver that injured thumb joke, Taylor recently opened up to GQ about the loss of an unnamed friendship and its eventual impact on the writing process behind the 1989 smash:
"I never said anything that would point a finger in the specific direction of one specific person, and I can sleep at night knowing that. I knew the song would be assigned to a person, and the easiest mark was someone who I didn't want to be labeled with this song. It was not a song about heartbreak. It was about the loss of friendship."