According to TechCrunch, Apple will move ahead with closing up shop on Beats Music. In May, Apple paid $3 billion for Beats Audio—a deal that included the famous headphone and earbud hardware as well as Beats Music, the upstart online subscription-based music streaming service. 
Since then, Apple has been mum on Beats Music, and hasn't announced any plans to incorporate the service into their products. The Beats Music app didn't come pre-installed on any of the new iPhones that just launched, and it's not native to iOS8. With a fresh batch of hardware and tech released by Apple and no sign of Beats Music incorporated into any of it, the brand's demise was earmarked even before this latest report surfaced.
Beats Music CEO Ian Rogers was put in charge of iTunes Radio last month, so perhaps we'll see a confluence of Beats Music's ideas and software (and subscription prices) and the existing iTunes Radio experience. 
No information has been released on when Beats Music will go offline or what Apple will eventually do with the service (if anything), but it's clear that the incubated Beats Music brand is riding off into the sunset.
But interestingly enough, you can get the Beats Music app on one Apple device: Apple TV. Contradiction, much? As Mashable reported, the Beats Music app appears below the iTunes avatar in the latest Apple TV update.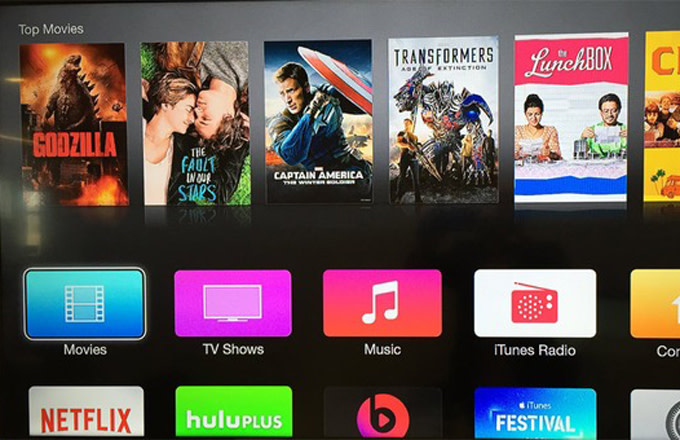 It's a strange move on Apple's part, but so long as Beats Music is actually available to use, they seem to have no problem with sneaking it into their Apple TV interface. Apple and Beats are undeniably innovative brands, and with so many successful competing music streaming services available today, whatever they have cooking up next should slay.  
"It ain't about who did it first, it's about who did it right."—Drake
UPDATE: According to Re/code, Apple's PR rep Tom Neumayr has called the TechCrunch report "not true." He refused to expand on the denial, or what specific parts of the report aren't true. Re/code, however, has had Apple confirm that while the Beats Music brand may be phased out, their desire to expand their streaming music services remains. 
[via TechCrunch]