Giant Screen Falls on Dancers During Boy Band Concert in Hong Kong
Hong Kong officials say at least two performers were injured during the incident. One is said to be in critical condition, while the other is stable.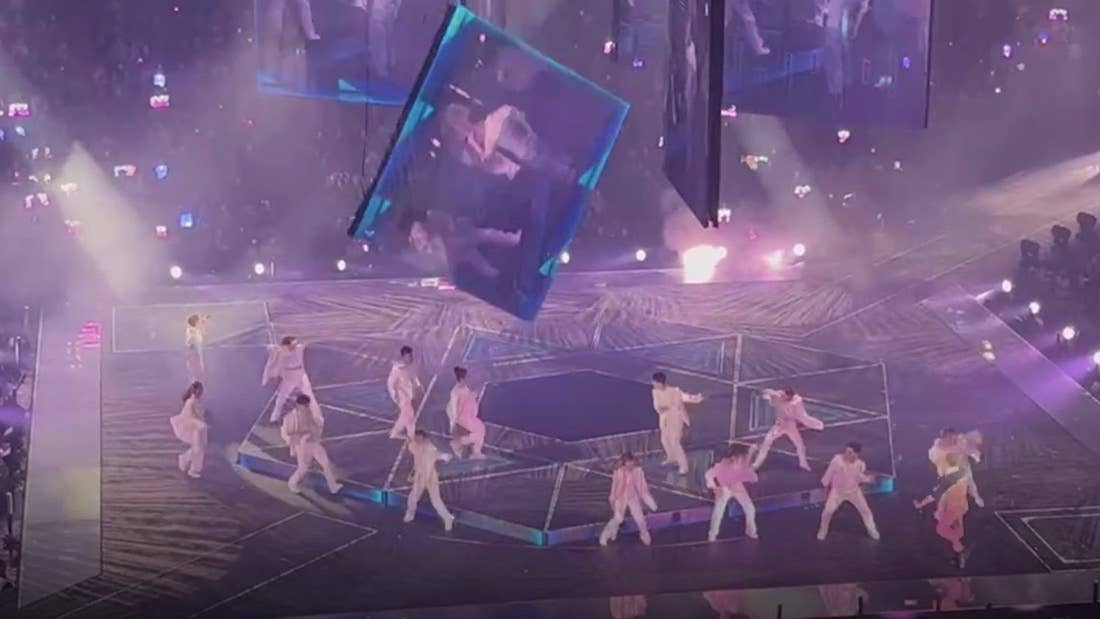 YouTube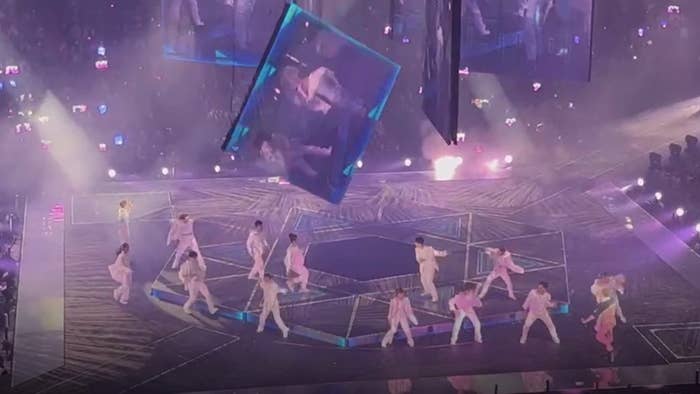 A boyband concert came to an abrupt halt after a giant monitor fell on to the stage, resulting in multiple injuries.
According to the Associated Press, the incident took place Thursday night in Hong Kong during a performance by the popular Cantopop group Mirror. The horrifying moment was captured on a now-viral video, which showed a suspended LED panel crashing as the band members and a dozen backup dancers were on stage.
City officials say at least two male dancers were left injured; one is reportedly in critical condition while the other is said to be stable. Police have not reported any additional injuries, but confirmed three concert-goers were transported to the hospital after the incident; one complained about feeling unwell, and the other two were reportedly in a state of shock. None of the audience members received medical treatment.
"I am shocked by the incident," Hong Kong Chief Executive John Lee said on Friday. "I express sympathy to those who were injured and hope that they would recover soon."
The incident occurred during Mirror's 12-night concert series at the Hong Kong Coliseum. City officials announced they have put the remaining eight shows on pause as the government performs safety checks on its venues. An online petition has called on organizers to improve safety conditions for performers and halt the use of unnecessary stage equipment. It has since garnered more than 13,000 signatures.