Bel Air Mansion That's One of the World's Biggest Homes Hitting Auction for Nearly $300 Million
A Bel Air mega-mansion—one of the biggest homes in the world—is set to be sold at auction for $295M, well below its anticipated list price of $500M.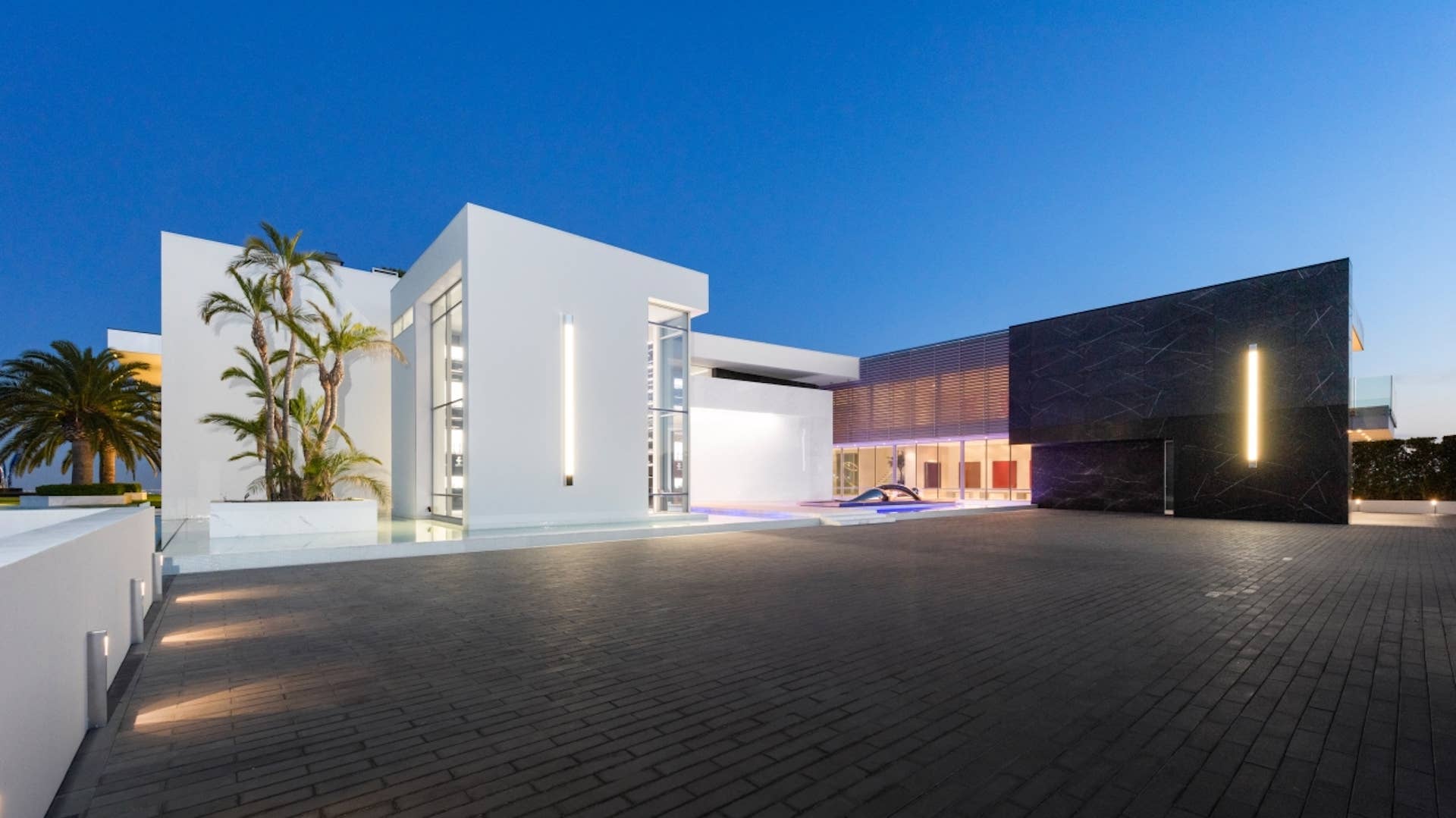 Publicist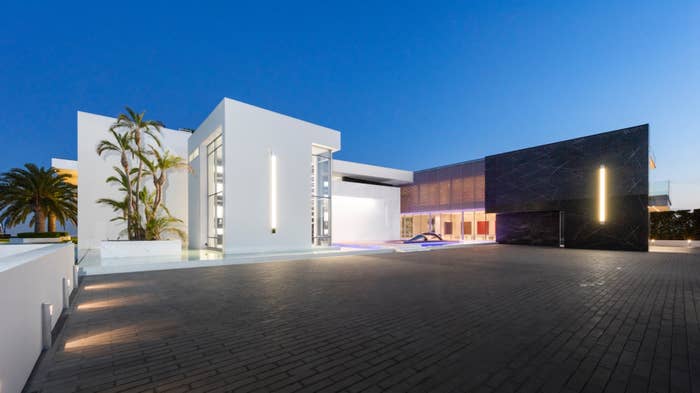 A Bel Air mega-mansion, known as "The One," is selling at auction for $295 million due to bankruptcy.
According toThe Hollywood Reporter, the mansion is one of the biggest homes in the world and is the vision of developer Nile Niami, who began working on the home 10 years ago. He bought the property in 2012 for $28 million from now-deceased video game heiress Rita Kogan. Niami demolished the original structure and began constructing his contemporary spec house, which remains unfinished. It was anticipated that the home would sell for $500 million.
But with a $295 million price tag, The One is set to be the most expensive property to ever be sold at an auction. Because it hasn't yet been completed, the buyer will have to pour in millions more to finish it up.
"When it sells, it will be the most significant purchase in the world," real estate agent Aaron Kirman said in a statement. "While in 2021, digital properties like NFTs grabbed headlines for monumental one-of-kind-sales, 2022 brings us back to the physical world with The One—a real estate property unmatched in size, scale, safety and triumphant design."
The One boasts 21 bedrooms and 49 bathrooms across 105,000 square feet, as well as a three-bedroom guest house and seven-bedroom housing for staff. Amenities include a nightclub, beauty salon, wellness center, bowling alley, and wine cellar. There's also a sky deck that houses a jogging track, putting green, theater, a 30-car garage, and five pools. The mansion is surrounded by a moat and has views of the ocean, the city, and the San Gabriel Mountains.
These features were costly for Niami, hence the project facing bankruptcy proceedings. He had over $165 million in loans piling up. The One is set to be auctioned from Feb. 7-10 at the Concierge Auction's online marketplace.
Check out some images of the home below.