Bank of America is Lowering Overdraft Fees, Eliminating Non-Sufficient Fund Fees
Bank of America has announced that it's cutting its overdraft fees from $35 to $10 in May and eliminating its non-sufficient fund fees in February.
Getty
Image via Getty/Smith Collection/Gado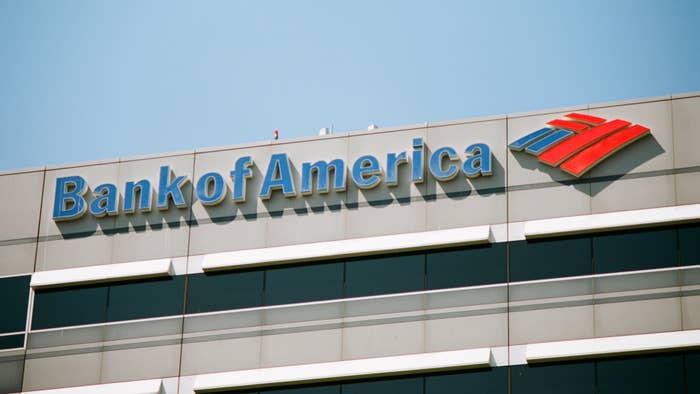 Bank of America is slashing its overdraft fees.
CNBC reports that the bank will drop its $35 fees to $10 starting in May, and will also get rid of non-sufficient fund fees in February. The former happens when a customer withdraws more than what they have in their account, while the latter happens when a payment bounces.
"Over the last decade, we have made significant changes to our overdraft services and solutions, reducing clients' reliance on overdraft, and providing resources to help clients manage their deposit accounts and overall finances responsibly," Holly O'Neill, Bank of America's president of retail banking, said in a statement.
"These latest steps will further support our clients and empower them to create long-term financial wellness," she continued. "We remain committed to taking actions that will further bring down overdraft fees in the future and continue to empower clients to drive positive changes to behavior pertaining to overdraft."
Overdraft fees are costly, with customers possibly facing multiple charges a day if they keep spending from an already-overdrafted account. According to a FinHealth Spend report, customers who pay overdraft fees are regarded as "financially vulnerable."
Some banking institutions waived these fees during the pandemic, though it was only for a limited time. Last year, Americans paid over $12 billion in fees due to overdrafts and bounced checks.
In December, Capital One announced it was getting rid of overdraft fees for retail banking customers this year. Wells Fargo also made a similar announcement, eliminating non-sufficient fund fees and transfer fees.