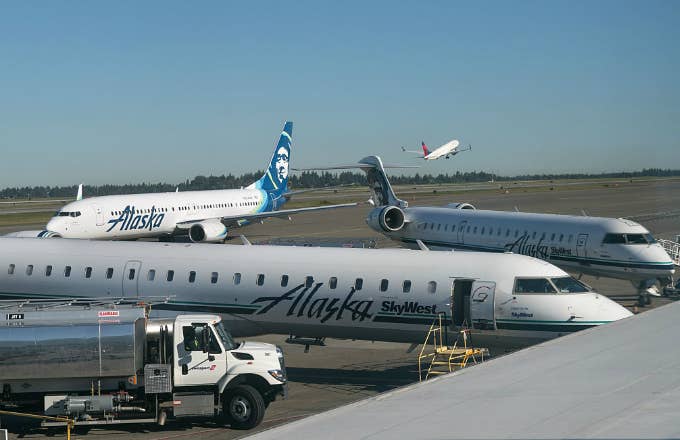 The New York Times reports 29-year-old airline employee Richard Russell stole a plane and went into the air last night. Less than an hour later, the plane crashed and Ketron Island near Seattle-Tacoma International Airport, killing the pilot. Russell was believed to be suicidal.
"An airline employee conducted an unauthorized takeoff without passengers at Sea-Tac" read a tweet from the airport. "Aircraft has crashed in south Puget Sound. Normal operations at Sea-Tac Airport have resumed."
The county sheriff's office has since confirmed that Russell acted alone and confirmed that this was not a terrorist attack. "We know who he is. No others involved," read their tweet. There were no passengers on-board.
During the incident, an air traffic control official was able to correspond with him in the air.
"I got a lot of people that care about me and it's gonna disappoint them to hear that I did this," said Russell. "I would like to apologize to each and every one of them. Just a broken guy, got a few screws loose I guess. Never really knew it until now." The official tried to talk him into landing the plane, but it seems he did not want to. "I don't know man," he said. "I don't know. I don't want to. I was kind of hoping that was gonna be it."
Since the incident, #SeaTac has been a topic of discussion on Twitter because of the possible mental health issues exhibited by Russell and some hypocrisy in the situation.