White Claw Hard Seltzer Shortage Ravages Nation
The seltzer is purportedly hard, but keeping up with the demand is objectively harder.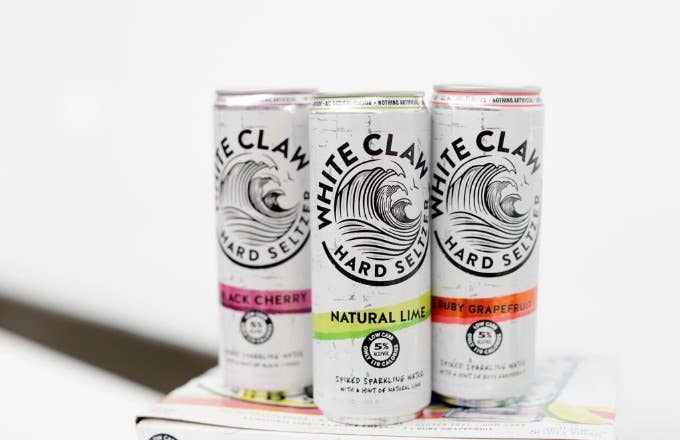 Getty
Image via Getty/Kristen Norman/Chicago Tribune/Tribune News Service
A divisive beverage known for its single-digit alcohol content and ubiquitous memeification is now entering a period of outright shortage nationwide.
White Claw Hard Seltzer confirmed this temporary hurdle in a statement to CNN Friday from senior VP of marketing Sanjiv Gajiwala. In that statement, Gajiwala did not offer alternatives for anyone who may find themselves without hard seltzer in the coming days. However, Gajiwala did confirm that the seltzer team is hard at work on getting things back in top shape.
"We are working around the clock to increase supply given the rapid growth in consumer demand," Gajiwala said. "White Claw has accelerated faster than anyone could have predicted." 
An exact timeframe for a return to normal stock procedures has not been released. The company said Friday that all markets, as it stands now, are being kept "in stock the best we can" in the meantime.
The drink first launched back in 2016, promising "a seltzer water, along with a spike of alcohol and a hint of natural fruit flavor" that together formed a "refreshing low calorie seltzer drink with no artificial ingredients."
As its popularity surged from 2018 moving forward, general memery occurred:
All told, CNNreminded everyone Friday that White Claw saw a 283 percent sales jump in July when compared with the same seltzer-measuring period from 2018. In that spirit, it's no surprise the news of its shortage has inspired some claws-out commentary: