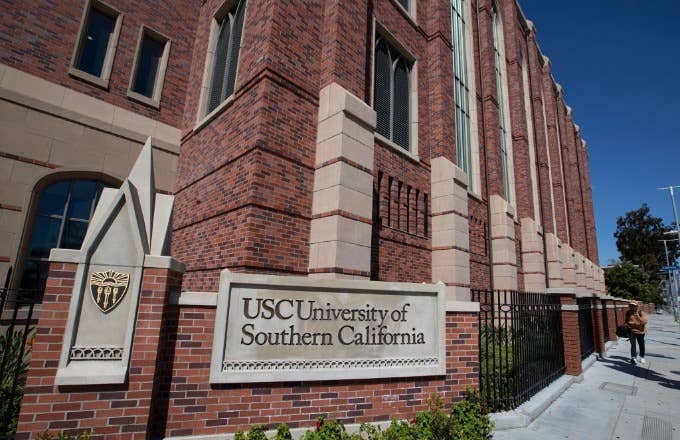 The Judicial Council for the Undergraduate Student Government at USC has reportedly received claims on an estimated 60 students alleging cheating or other "illegal means" were utilized to ensure admission to the university.
TMZ sources said Tuesday a wave of "hysteria" has erupted following the FBI's announcement of a massive bribery and cheating scandal that included USC among its list of affected institutions. Thus far, Council officials have found 57 of the 60 reported allegations to be baseless.
The other three have been accused of obtaining admission with the assistance of college prep business founder William Rick Singer, who is alleged to have been the brains behind the massive bribery and cheating operation uncovered earlier this month. Singer has been hit with charges including racketeering conspiracy, money laundering conspiracy, conspiracy to defraud the U.S., and obstruction of justice. He pleaded guilty to four charges last week.
A separate Council investigation into Lori Laughlin's daughters Olivia and Isabella was reportedly about to be put it into motion when the University decided to step in and take the lead. As previously alleged, neither will be returning as USC students.
Monday, USC officials announced that multiple accounts linked to students who may have been linked to the larger admissions scheme had been suspended pending investigation. With a hold on their account, affected students will be unable to register for new classes or receive transcripts.
"These students have been notified that their status is under review," the university said in an update to its FAQ page on the admissions scandal. "Following the review, we will take the proper action related to their status, up to revoking admission or expulsion."
Complex has reached out to USC reps for additional comment on the latest developments and will update accordingly.