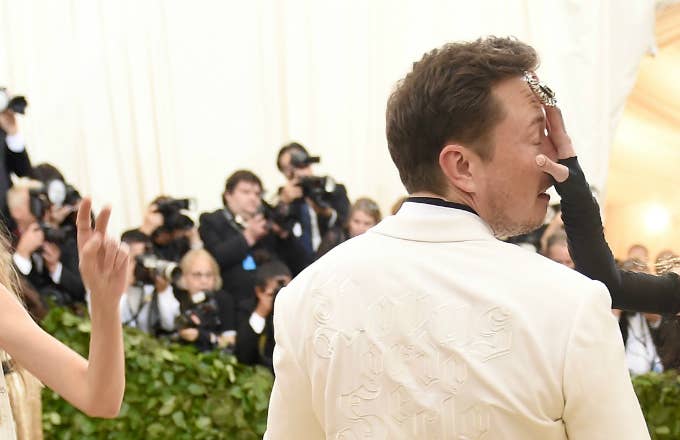 Elon Musk, a rich guy who thinks it's cool to call non-rich people pedophiles online without proof, may now be the target of legal action for doing shit like that.
Vern Unsworth, a caver based in Thailand who helped with the rescue of a trapped soccer team, said Monday he is considering a lawsuit after the Boring boss referred to him as a "pedo guy" in a since-deleted tweet. "Yes, it's not finished," Unsworth told Australian outlet Channel 7, perBBC News.
The "pedo guy" comment was apparently spurred by Unsworth's criticism of Musk's proposed miniature submarine rescue idea. By Unsworth's assessment, the proposal was merely a hollow "publicity stunt."
"[Musk] can stick his submarine where it hurts," Unsworth said in a previous interview, presumably in reference to the anus. "It just had absolutely no chance of working. He had no conception of what the cave passage was like." At the time of this writing, Musk has not issued a statement explaining his "pedo guy" remark or otherwise acknowledged his decision to pull the tweets in question. To our knowledge, he has also not stuck the submarine where it hurts.
In vaguely related news, Musk has also apparently blocked noted Twitter philosopher @sexualjumanji.