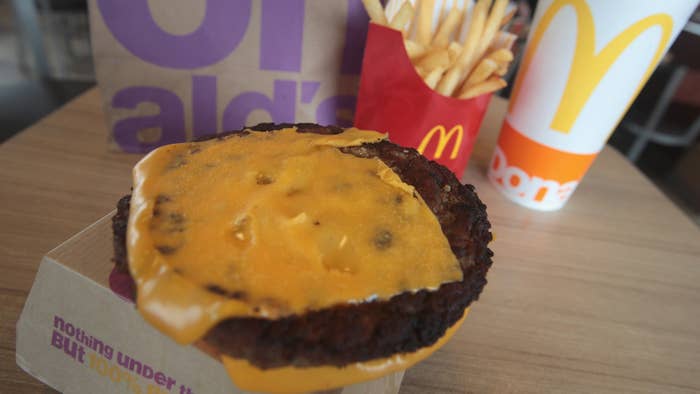 McDonald's, fresh off arguably being shaded in the new moldy Whopper campaign from Burger King, is going a much different route with its latest fast food proselytizing.
Thursday, the company announced a line of limited-time-only "fan club swag" in honor of its Quarter Pounder concoction. Most headline-grabbing of the drop, by any reasonable measurement, is the fact that this promo push includes a Quarter Pounder scented candle pack.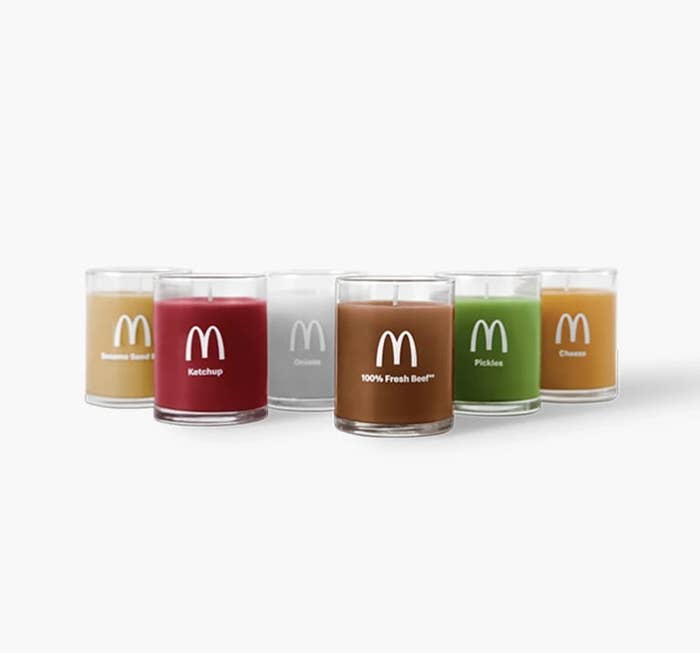 To be clear, this means that—should you or someone you know wish their residence could perpetually reek of burgers—there's now an officially licensed candle for exactly such fuckery. The online ordering listing is now live, though the product is not yet available and is instead said to be "coming soon." The pack includes six candles inspired by the ingredients of a Quarter Pounder, i.e. bun, ketchup, pickles, cheese, fucking ONIONS, and beef.
So, if your home is missing the constant smell of affordable burgers, have at it by keeping an eye on McDonald's social media profiles for the impending drop date.
Article-worthy reactions to the candles have been somewhat minimal at the time of this pained writing, though it seems like McDonald's certainly has a few interested parties, even if some are surely trolling:
If all else fails, just shove a candle into an actual Quarter Pounder at home and see what happens.