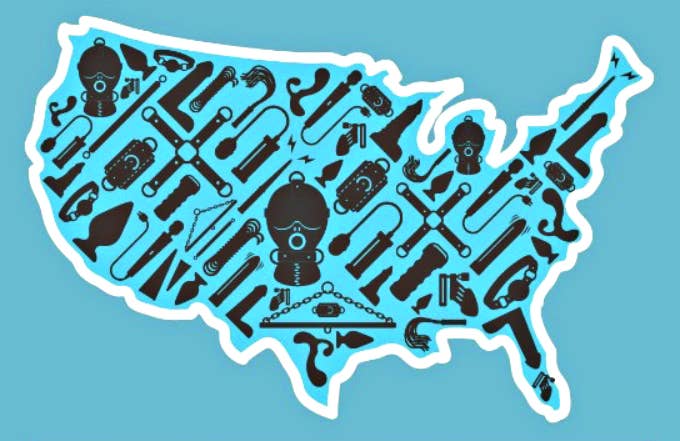 Conservatives love butt plugs. This compelling kink fact, among many others, was recently given the visually appealing map treatment by the kind folks over at Kink.com. The website, self-described as the largest producer of BDSM and fetish entertainment on Earth, used sales data from their online store and product line to figure out each of the 50 states' preferred sex toy.
"Adult companies are able to provide an honest, unique, and broad-based look at sex and sexuality, based on what users actually do and buy, rather than what they tell researchers," Mike Stabile, Kink.com spokesperson said in an emailed statement. "Using our data, we looked at the top selling toys in each of the fifty states, to try and determine what really drives people sexually in different areas of the country."
Mississippi and Louisiana were revealed to favor plugs and related prostate massagers, an admirable preference. Liberal states, meanwhile, tended to rock with electro-stimulation devices. Elsewhere, Maryland is a big fan of pumping the peen while Ohio rides with hoods and other mask-like attire.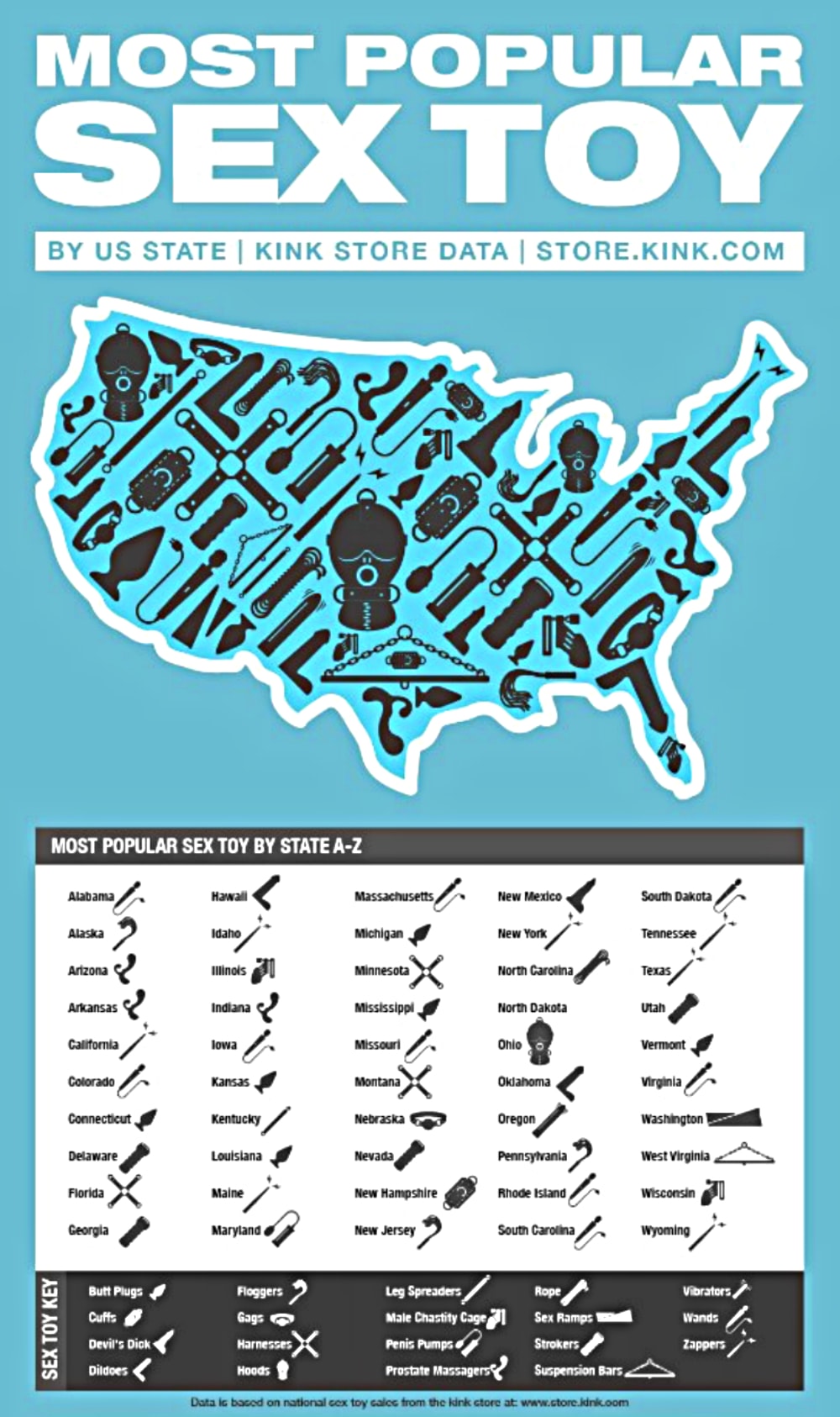 But where in this divided nation is kink truly reigning supreme? In their 2017 Kink State of the Union address, the Kink.com team declared Los Angeles—home of many a dungeon—the kinkiest city in the country. "With its endless sprawl, LA contains (vast, anonymous, tatted) multitudes," a spokesperson said when announcing the top 10. "It's [the] home of Dungeon West, Sanctuary Studios, Stockroom, and Doc Johnson, as well as hundreds of smaller play spaces and parties. All this with half the population of New York. Meaning LA isn't just kinkier, it's packed tighter. And who doesn't like it tight?" I see what you did there.