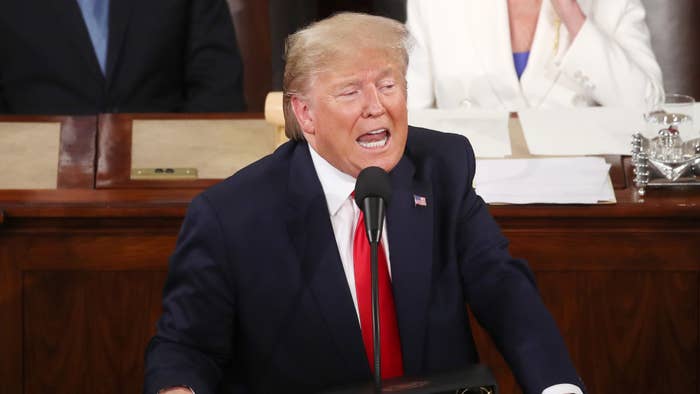 The father of a victim in the 2018 Parkland, Florida mass shooting was escorted out of Tuesday's State of the Union address.
Fred Guttenberg, whose 14-year-old daughter Jaime was among the 17 people killed in the Marjory Stoneman Douglas High School attack, later said on Twitter that he spoke out in protest after being forced to listen to Trump's "lies" about the Second Amendment.
Guttenberg was escorted out of the balcony gallery of the U.S. House of Representatives chamber near the end of Big Dumb Motherfucker's speech, per the Miami Herald. He had been invited to attend the speech by House Speaker Nancy Pelosi, who made headlines the same night for later ripping up a copy of the speech in question.
Guttenberg has turned to gun safety activism since the Parkland shooting. Most notably, he has been pushing for lawmakers to throw their support behind "Jaime's law," which would require background checks on bullet purchases.
Following his removal from Tuesday's SOTU address, many have taken to Twitter behind the #ImWithFred hashtag to show their support for his continued efforts: