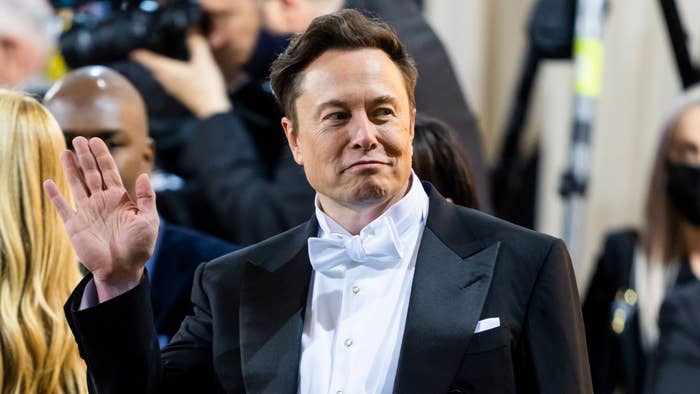 Elon Musk, a self-described "moderate" in the political sense, revealed in a podcast interview this week he will vote for a Republican in "this election."
The comments in question were delivered by the Tesla CEO and SpaceX founder during a recent appearance on the All-In podcast, with Musk first noting what he considers to be a "very far-left bias" on Twitter.
As has been in and out of headlines in recent weeks, Musk and Twitter have a complicated relationship. Most recently, Musk said his takeover was "temporarily on hold" due to what he claimed were bots-focused concerns. Twitter's board, however, has since affirmed—perBloomberg—that it plans to "enforce" its merger agreement.
"The reality is that Twitter at this point, you know, has a very far-left bias," Musk said around the 8:50 mark in the video below. "I would classify myself as a moderate, neither Republican nor Democrat. And in fact, I have voted overwhelmingly for Democrats historically, overwhelmingly. I might never have voted for a Republican, just to be clear. Now, this election, I will."
As has been fairly widely noted amid coverage of Musk's remarks, it's not clear as to which election (or elections) he was referring to during the interview.
Elsewhere during the same discussion, Musk addressed some of the speculation and criticism surrounding his Twitter deal. "It's not some right-wing takeover as some people on the left might fear but rather a moderate-wing takeover," he claimed. 
Last week, Musk addressed the upcoming 2024 presidential election while reiterating his stance on the permanent suspension of former POTUS Donald Trump from the platform.
"Even though I think a less divisive candidate would be better in 2024, I still think Trump should be restored to Twitter," he said in a tweet, which itself was preceded by additional comments from Musk on reversing Trump's Capitol riot-spurred ban.