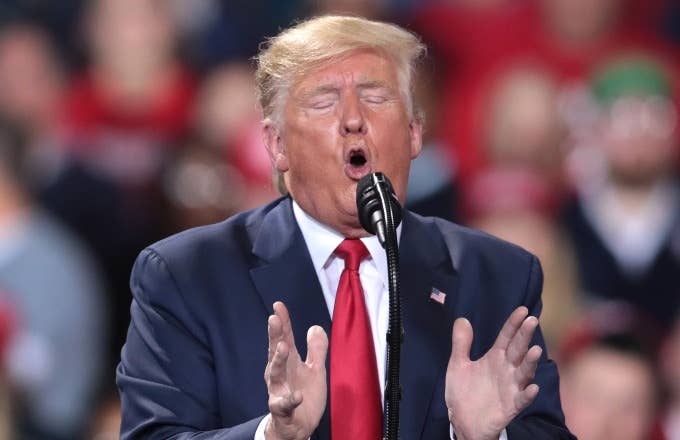 Shocking no one, a conservative radio host is making waves—including, most notably, the cancelation of his own show—for saying something stupid.
The 710 KNUS station in Denver, Colorado announced via a tweet on Wednesday that the Chuck & Julie Show had been canceled following what they characterized as an "inappropriate comment" by co-host Chuck Bonniwell. "A programming decision was made to end the program immediately," a station rep said.
Per the Denver Post's rundown, Chuck Bonniwell—who co-hosted the show in question with Julie Hayden—lamented the impeachment of Trump and related news coverage by wishing for a "school shooting" to occur.
"Talking about the never-ending impeachment of Donald Trump," he said. "You know, you wish for a nice school shooting to interrupt the monopoly." Julie interrupted him at this point with a timely "No, don't even say that. Don't call us. Chuck didn't say that."
In a since-removed statement on Twitter, Chuck claimed his comment was "meant as a joke." He also apologized, though not for actually saying it.
"I'm sorry it was not received that way," he said.
In related news, Trump has indeed been impeached. After hours of debate on Wednesday, the House of Representatives voted on two articles of impeachment, ultimately making Trump only the third president in U.S. history to be impeached. A Senate trial is next.