Bounce House Impresario Arrested After Allegedly Targeting Competitors In Fire-Based Attacks
The bounce house impresario in question, who is now in jail, allegedly targeted one of his competitors in three separate attacks.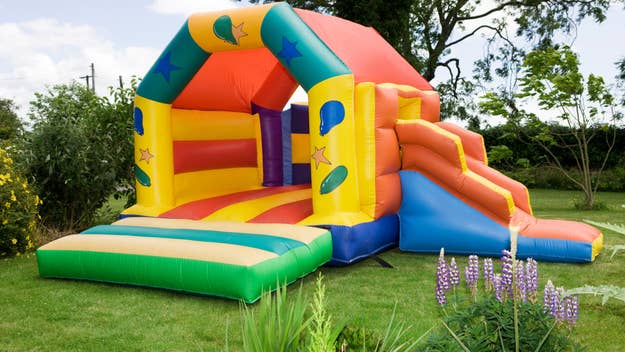 Image via Getty/MediaProduction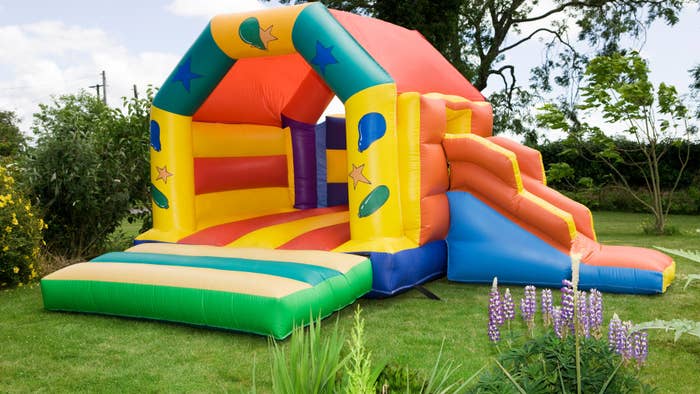 You ever heard of bounce house competitiveness so severe that it resulted in multiple alleged fires? Me either, at least not until today.
As reported by The Guardian, a bounce house impresario from Melbourne by the name of James Balcombe was so hell-bent on being the top bounce house dude in his respective region that he was willing to order a number of fire-based attacks on his competitors. Due to this, the report states, Balcombe has now been placed behind bars for up to 11 years.
The man's company, identified as Awesome Party Hire, is said to have bagged a No. 1 Google ranking after allegedly attacking competitors. Balcombe's own Kangaroo Flat facility, which engaged in the providing of bounce-related party festivities, was also the subject of an arrest-spurring attack. Though this would seem to go against all logic, this particular attack was allegedly ordered by Balcombe so that no one would suspect he was behind the attacks on his competitors.
"You could have changed your mind when you saw the damage caused to the property," a judge said during a recent hearing in the case. "You could have pulled back, stopped, but you did not."
While the bulk of the allegedly ordered fire attacks proved to be wastes of time, one competitor did indeed see their collection of bounce wares "totally destoyed." As for specific charges against Balcombe, those are said to include a slew of conspiracy to commit arson counts and more.
The lesson, in short, is to not attack your competitors through fire-based means. Instead, consider letting everyone bounce in peace.