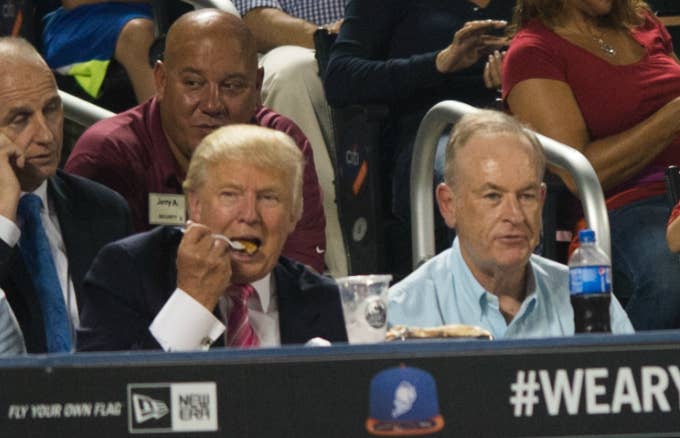 Rachel Witlieb Bernstein is suing O'Reilly and Fox News for allegedly violating the terms of their harassment settlement, the New York Timesreported. Bernstein is one of six women who reached similar settlements. By portraying Bernstein "as a liar and politically motivated extortionist," O'Reilly and Fox News fucked up. "In fact, Mr. O'Reilly is the liar," the suit states. "He mistreated Ms. Bernstein."
Bernstein's lawyers are also calling for O'Reilly and Fox to release all alleged victims from their nondisclosure agreements, arguing that both are only publicly attacking the women because they know these agreements have forced them into silence. In April of this year, Bernstein's settlement was included in a larger investigation that ultimately resulted in O'Reilly getting canned by the so-called news network.
According to Times-obtained documents, O'Reilly was accused of subjecting women who either worked for him or appeared on his laughably piss-poor excuse for a television program to everything from verbal abuse to phone calls during which he was allegedly masturbating.
O'Reilly now has a podcast during which he probably has a very hard time speaking clearly into the mic due to his presumably racist wattles. If you happen to encounter anyone in your day-to-day life who subscribes to O'Reilly's latest drivel platform, sprint as fast as you possibly can in the other direction. That person isn't going to be worth your time.