Biden's COVID-19 Plan to Include $1,400 Payments, Money for Vaccine Distribution, and More (UPDATE)
Biden outlined his proposed American Rescue Plan on Thursday night. Thus far, vaccine rollout in the U.S. has not been going according to plan.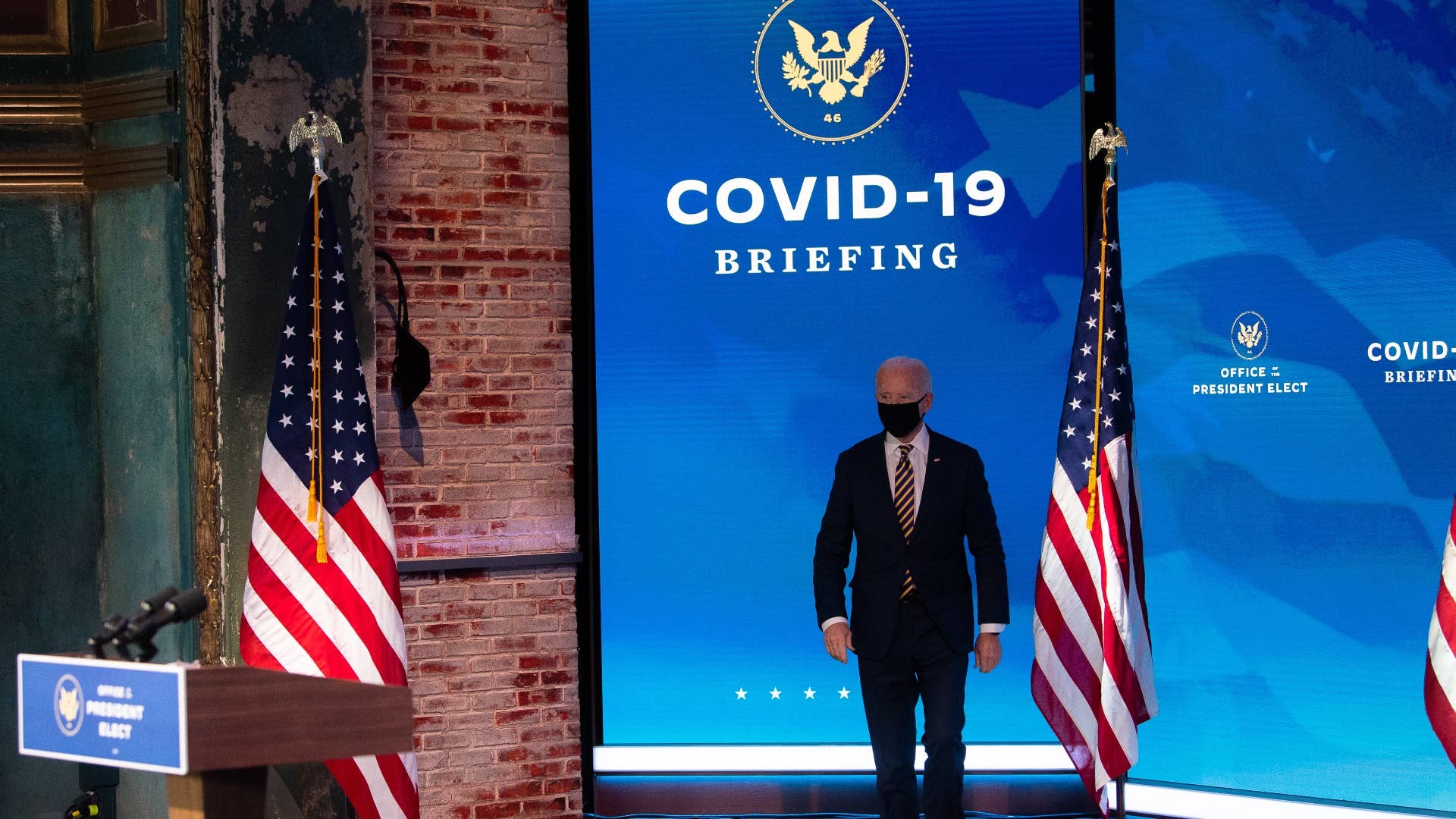 Getty
Image via Getty/Mark Makela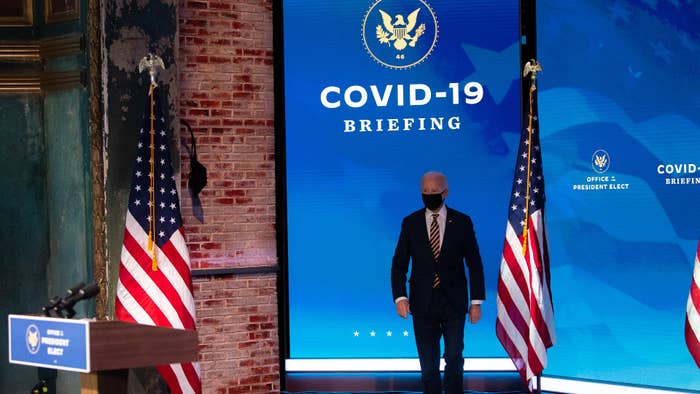 UPDATED 1/14, 8:14 p.m. ET: Biden delivered a speech outlining what he's calling his American Rescue Plan on Thursday night in Delaware. As previously reported, the proposed plan will cost $1.9 trillion and includes $1,400 in direct payments to Americans as well as a $400 unemployment insurance supplement.
Biden also called for the federal minimum wage to be raised to $15. It's currently $7.25 per hour.
"There should be a national minimum wage of $15 an hour," Biden said during his speech. "Nobody working 40 hours a week should be living below the poverty line."
Some have criticized the $1,400 direct payment amount, arguing that the previously approved $600 should not be calculated into Biden's promise of getting $2,000 checks out to Americans. 
UPDATED 1/14, 5:27 p.m. ET: Biden's COVID-19 relief package will cost $1.9 trillion, the New York Times reports. The package, which is expected to be unveiled by Biden in a speech on Thursday night, will reportedly include $400 billion that will go towards efforts to tackle the pandemic, $350 billion in aid for local and state governments, $1,400 direct payments to Americans, expanding paid leave for workers and unemployment benefits, and more.
See original story below.
Biden is preparing to detail his proposal for a new COVID-19 relief package.
Potential aspects of the stimulus effort from the new administration that are said to be of the utmost importance to Biden include $2,000 stimulus checks, boosted funds for city and state governments to help with pandemic concerns, money for schools, and a realigned focus on vaccine rollout. According to a report from CBS News, Biden's team is aiming to outline the proposal—which is estimated to cost trillions—at some point on Thursday.
The incoming Biden-Harris team, of course, has made the $2,000 stimulus a key element of their goals for the first days of the new White House administration. During the lead-up to the Georgia Senate runoff elections, Biden pointed to securing Democratic victories in the state (which eventually came to pass) as crucial in making the much-needed $2,000 checks a reality.
"If you send [Democrats Jon Ossoff and Raphael Warnock] to Washington, those $2,000 checks will go out the door, restoring hope and decency and honor for so many people who are struggling right now," Biden vowed earlier this month. "And if you send (Republicans David Perdue and Kelly Loeffler) back to Washington, those checks will never get there. It's just that simple. The power is literally in your hands."
The U.S. has now seen nearly 23 million total confirmed cases of COVID-19, as well as nearly 400,000 deaths. With vaccine distribution in the U.S. thus far falling short of its projected speed, the potential behind this new science-focused administration in helping us move forward in the pandemic era is worthy of some cautious optimism.
In some news of the inaugurational variety, there's now a dedicated page for "official inauguration gear" featuring custom pieces from Joe Perez, Aurora James, Roxanne Assoulin, Gabriela Hearst, and Thakoon Panichgul. Perez posted his hoodie design featuring phrases like United America, Reclaim Our Sense of Purpose, Heal the Nation, and A Time to Heal.
Perez wrote, "I'm honored to be 1 of 5 fashion designers to collaborate with the Presidential Inauguration Committee in creating new merchandise to commemorate this historic event. … The designs, made in America by union workers, build upon the themes of healing and unity featured in the original collection launched during the campaign."
The pieces are available at store.bideninaugural.org and include sweatshirts from Hearst and Panichgul, Assoulin's beaded bracelets, and socks by James, who told Vogue, "There haven't been a lot of opportunities to design from a place of pure joy in the past year, but this was really that moment for me. … I will remember and cherish these pieces for the rest of my life. We are finally able to breathe again, at least in some ways."