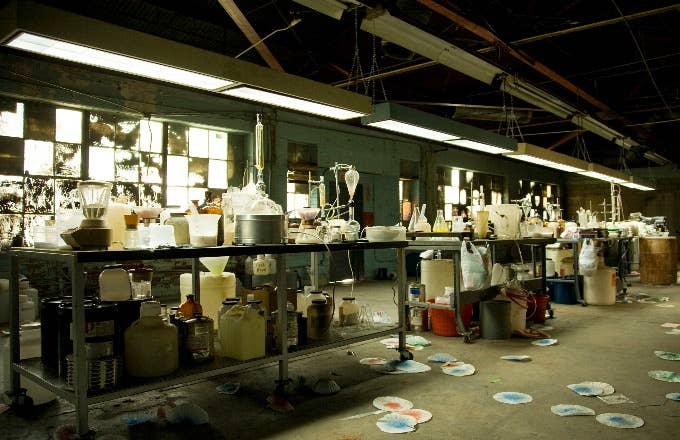 Meth history has been made in Australia following the seizure of a whopping 1.8 tons of it that had been stowed away inside stereo speakers from Bangkok.
In a statement on the bust, which also saw the discovery of millions of dollars of heroin, Australian Border Force Commander Craig Palmer talked about the record-setting stats of their operation.
"This is the largest meth bust we've ever seen in this country and demonstrates not only the brazen nature of those involved in this criminal activity, but the resolve of the ABF in Victoria and around the country to stop these imports," Palmer, who estimated that the haul was the equivalent of 13 percent of the total amount of drugs seized in 2018, said Friday.
The meth was in crystal form and boasted a potential street value of $835 million, per the Associated Press' report. Given the size and value of this particular Melbourne waterfront bust, authorities are expecting to see a tangible effect on the regional drug industry.
Not everyone agrees with that assessent, however, in part due to the proven high-reward ratio in relation to the obvious risks of such a practice:
As of April 2018, meth stood as Australia's substance of choice by a substantial margin. In fact, stats at the time showed meth use at a level higher than all other substances combined. 
Stateside, recent estimates on meth seizures at the border show an increase of 10 to 20 times what was being intercepted roughly a decade ago. Historically, while the substance's prevalence was subdued because a shift toward painkillers and other substances, much of the 2018 chatter on meth—i.e. this New York Times article—posited an influx of pure, affordable product that's complicating law enforcement's interception methods.