All Uvalde Cops Involved in School Shooting Response Will Be Investigated and Held Accountable, Council Says
The May shooting, which left 19 children and two teachers dead, has been the subject of continued criticism against responding agencies, including the city.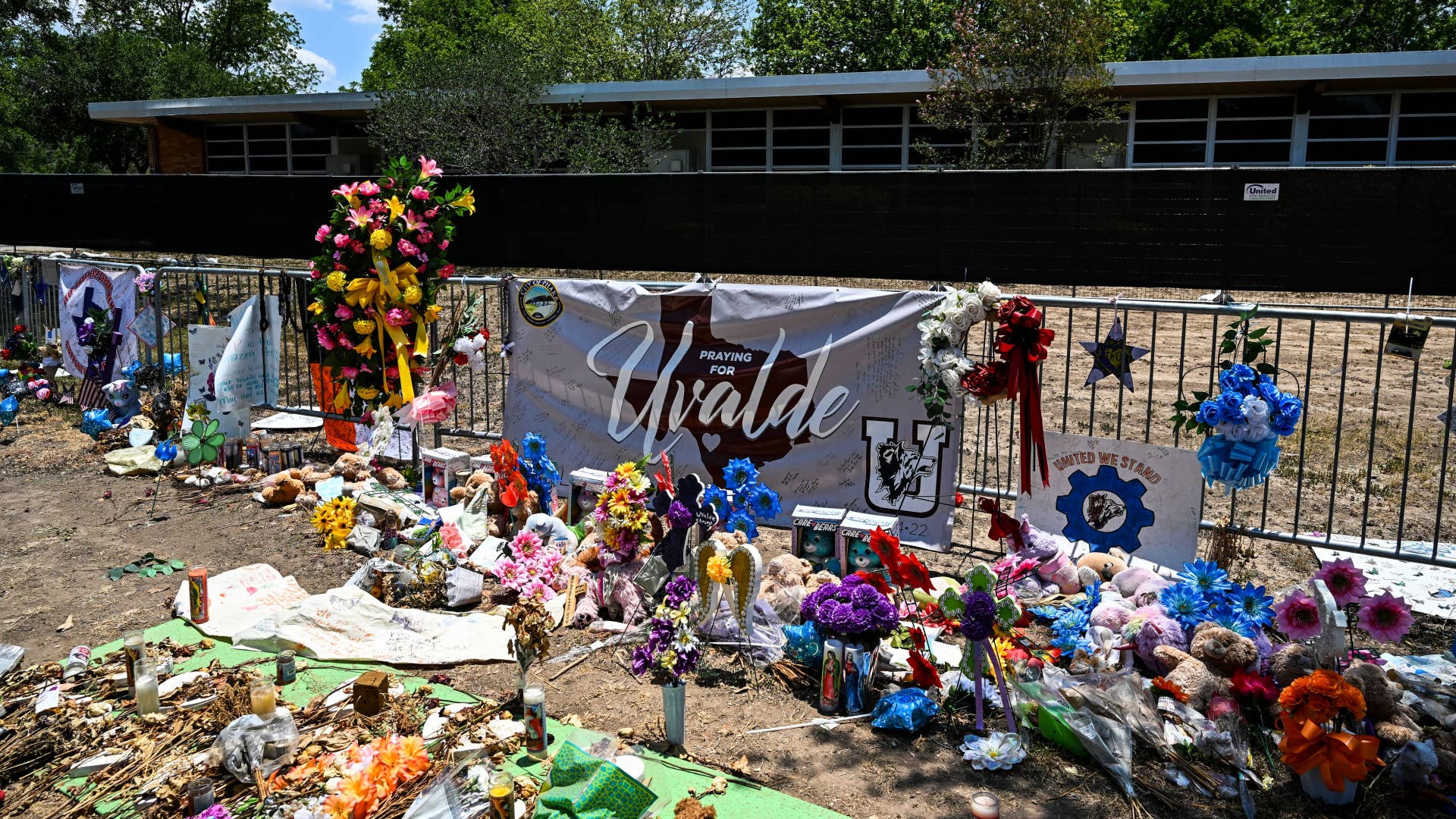 Getty
Image via Getty/CHANDAN KHANNA/AFP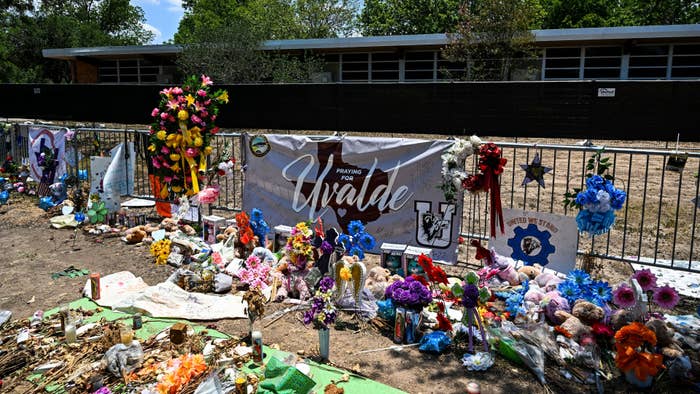 The Uvalde City Council has claimed that "every single officer" from the city who was involved in the widely criticized response to the Robb Elementary School shooting will be investigated.
This claim, as first spotted by CNN, was made by councilman Ernest "Chip" King III during a lengthy meeting held on Tuesday. Among the items on the agenda for the meeting was the consideration of a resolution asking Texas Governor Greg Abbott to hold a special session focused on the possible raising of the minimum semi-automatic assault rifles purchasing age from 18 to 21. That resolution, criticized as merely "symbolic" by some, ultimately passed.
As for the investigation-focused remarks, King also confirmed that response-involved Uvalde city officers will each be interviewed by lead investigator (and ex-detective) Jesse Prado.
"This investigation is looking at every single officer and what his actions—what he did, what our policy says—and basically, we're gonna get a report on everybody," King said, later vowing that "everybody that's Uvalde PD" will ultimately be "held accountable for their actions."
See footage of Tuesday's meeting below.
Earlier this month, the release of hallway footage showing the actions of responding officers spurred a heated exchange between Mayor Don McLaughlin and a community member. Both McLaughlin and King were critical of the footage's release, with King calling it a "chickenshit" move.  In response to the latter, as previously reported, a community member proposed that it was actually the responding officers who were "chickenshit." Notably, multiple agencies were ultimately involved in the response, which has been made the subject of multiple investigations.
The shooting occurred on May 24 and resulted in the deaths of 19 students and two teachers, marking the latest example of such gun violence here in the U.S., where such attacks have tragically become a routine occurrence.