Video of Woman Highlighting That Panera Lemonade Is Made With More Caffeine Than 4 Espresso Shots Goes Viral
A TikTok video on a 20-ounce cup of one of Panera's Charged Lemonades containing 260 milligrams—or more caffeine than four shots of espresso—has gone viral.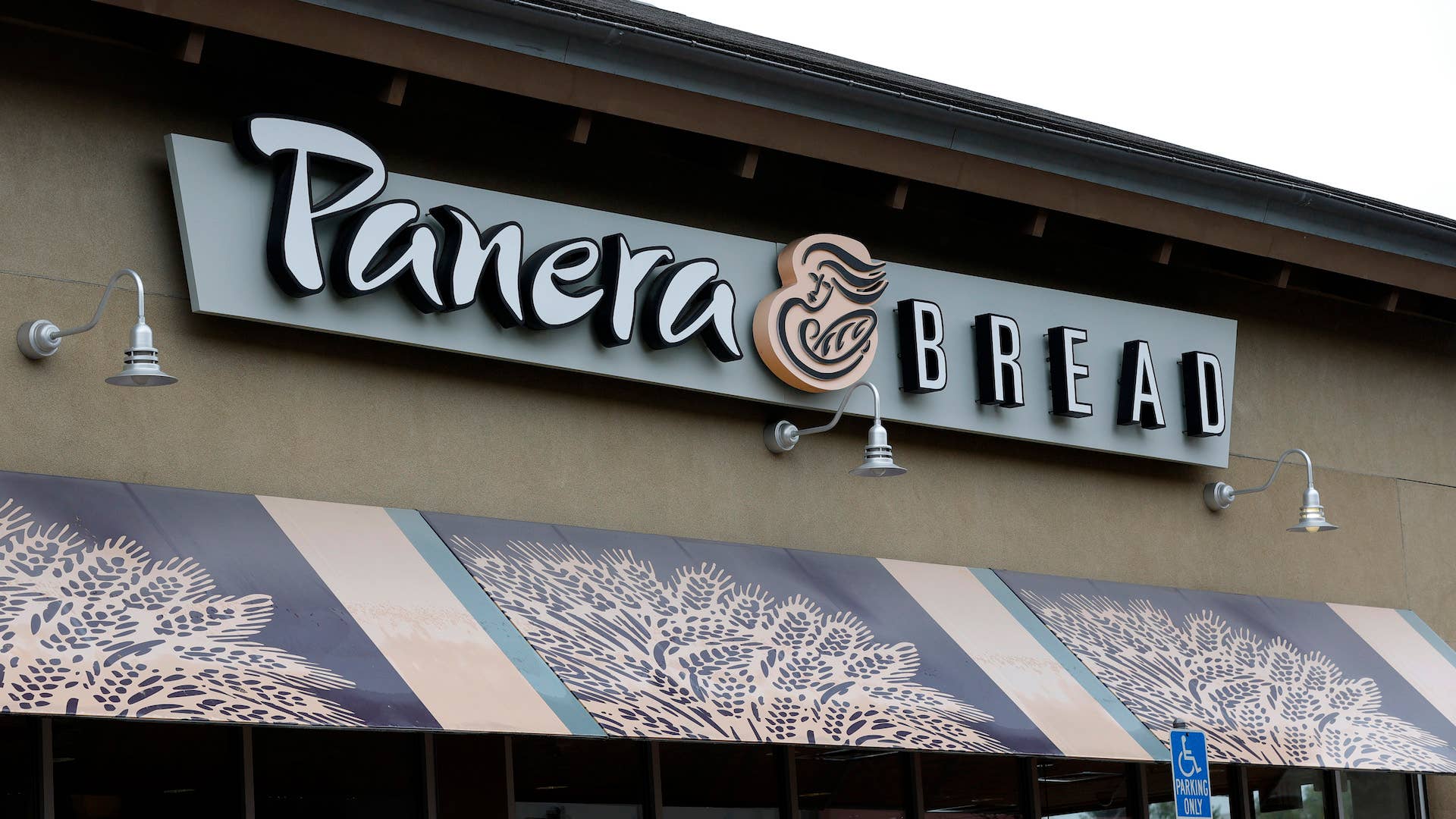 Getty
Image via Getty/Justin Sullivan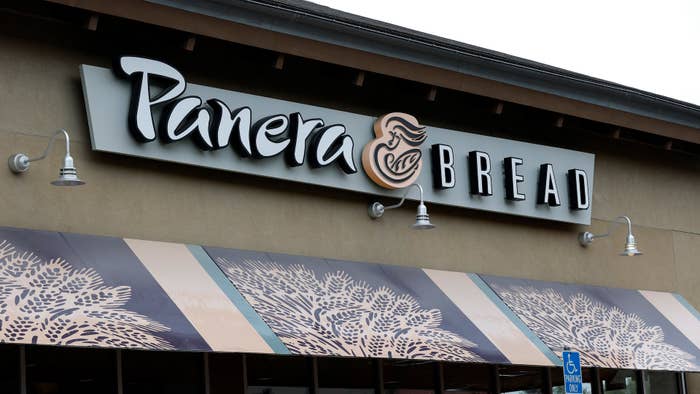 A lemonade drink at Panera has gone viral after a TikTok user discovered just how much caffeine a 20-ounce cup contains.
TikTok user Sarah Baus (@sarahebaus) shared a video explaining that she's been drinking the Mango Yuzu Citrus Charged Lemonade while working from her local Panera—and that she was astounded when she found out how much caffeine she's been intaking.
"The regular size [20 oz. lemonade] has 82 grams of sugar. Whatever," she said. "Let's push that aside. It has 260 milligrams of caffeine. An espresso—I looked it up—has 63 milligrams of caffeine...I don't drink coffee. I don't have caffeine very much. I thought!"
Panera's site shows that the 20-ounce serving of lemonade includes 260 milligrams and that it has "as much caffeine as our Dark Roast coffee." A 30-ounce cup of the lemonade has 390 milligrams. Baus has been drinking four or five 20-ounce servings during her workday.
The only reason she discovered the drink's nutritional content is because her husband, who is a type-1 diabetic, had to look on Panera's website to see if he could have some too. 
"I feel like the Hulk," she said. "And I'm drinking these, and I really like them. I said that I'm gonna water them down. But Panera, who's gonna create a product with 260 milligrams of caffeine? Look what you're doing!"
In addition to one 20-ounce cup containing more than half the recommended daily dose of caffeine—with the FDA-suggested amount being 400 milligrams per day—the drink also has 82 grams of total sugars. According toPeople, the American Heart Association recommends 25 to 36 grams of sugar daily.