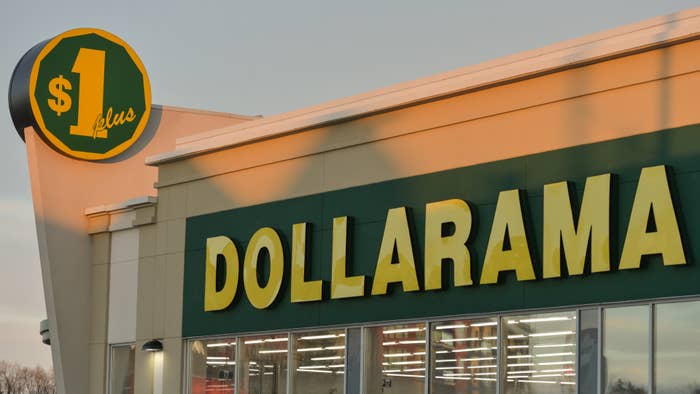 After recently being banned from a nearby Dollarama for disorderly teen behaviour, the student bodies of two Toronto schools have been freed from their shackles and are now welcome back on the premises. 
While earlier reports stated that only York Memorial Collegiate (widely called Memo by its students) had been banned from the Dollarama at 1500 Royal York Road, Hilltop Middle School was also reportedly banned from the location. However, a spokesperson for the Toronto District School Board said he wasn't aware of an "official" ban being communicated, though he confirmed police visited both schools to express the store's concerns according to The Toronto Star. 
The spokesperson, Ryan Bird, also told the Star that principals of both schools were in contact with the store to address the initial concerns. "Students are once again permitted in the store, although in reduced numbers when necessary," he said. 
Ty, the Memo student who posted the original TikTok that made the ban go viral posted another video showcasing his inaugural first visit back to the Dollarama after the ban was lifted. "We did it guys!" he says as he enters the store. 
Throughout the ban, other students made TikToks about the admittedly hilarious situation, making POVs pretending the ban never happened and doing TikTok dances while complaining about their expulsion from the store. 
These teens totally deserve a good bargain from the dollar store if only for being funny as hell—we'll give them that.