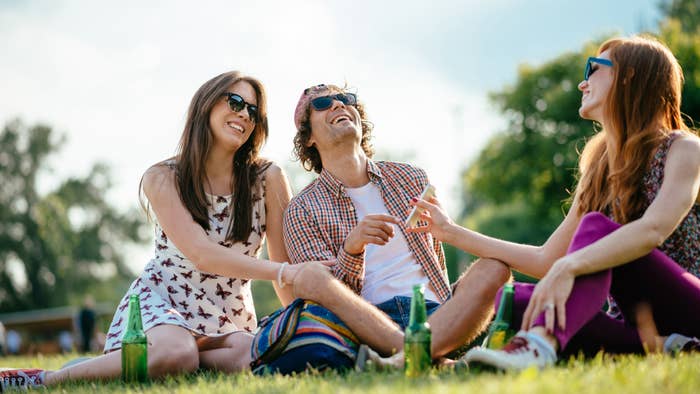 Trinity Bellwoods Park might get even more crowded this summer, as Toronto is thinking about making drinking in the park legal. 
Though police have been more focused on tearing down encampments than ticketing people drinking in parks, Toronto city councillor Josh Matlow has put forward a pilot project that would make it legal for Torontonians to sip on alcoholic beverages that don't exceed 15 percent alcohol by volume at public parks and beaches. These spaces would need to have access to a public washroom, and said drinking would only be legal between 11 a.m. and 9 p.m.
The move comes after Matlow tweeted about putting a motion forward to pilot "pedal pubs" in the city. Unlike other cities, drinking on the pubs themselves wouldn't be allowed, and would only be used to pedal from one bar to another. Some people on Twitter were not happy about this, especially since many people have expressed that they would rather have park drinking be legal instead. 
After getting ratioed, Matlow deleted the pedal pub tweet, and announced he was putting forward the park drinking motion. If passed, the pilot project would run from May 21 to October 31 this year. It would also make it so that residents couldn't drink in areas of a park near a playground or a sports field. If successful, legal park drinking in Toronto could become permanent.