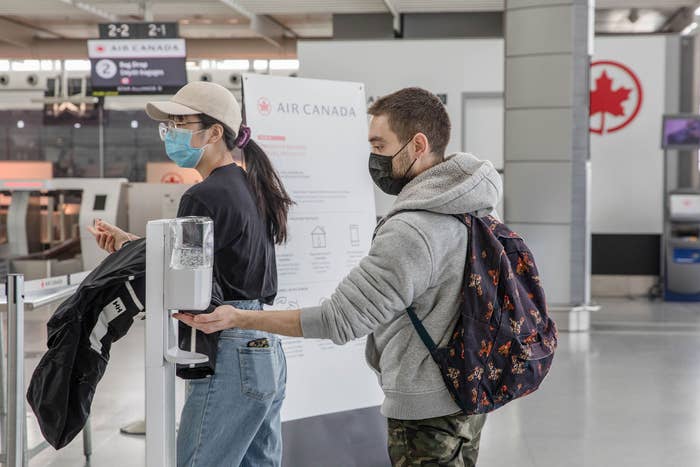 The U.S. Centers for Disease Control and Prevention (CDC) is now suggesting Americans avoid traveling to Canada due to a high number of COVID-19 cases, even if they're fully vaccinated. 
On a webpage updated on April 2, Canada is indicated as Level Four, the highest possible risk level. 
"Because of the current situation in Canada, even fully vaccinated travelers may be at risk for getting and spreading COVID-19 variants and should avoid all travel to Canada," reads the website. "If you must travel to Canada, get fully vaccinated before travel. All travelers should wear a mask, stay 6 feet from others, avoid crowds, and wash their hands."
The website was recently updated to add guidelines for both vaccinated and unvaccinated travellers. Though it has recently been decided that even vaccinated travellers may put themselves at risk, Canada has been a Level Four country since at least November 2020. As of present, over 150 countries are in the CDC's Level Four zone.