Uber Postpones Testing Self-Driving Cars After Arizona Crash
Uber's self-driving models are on hold in several states after a unit in Arizona was hit in a multi-car accident.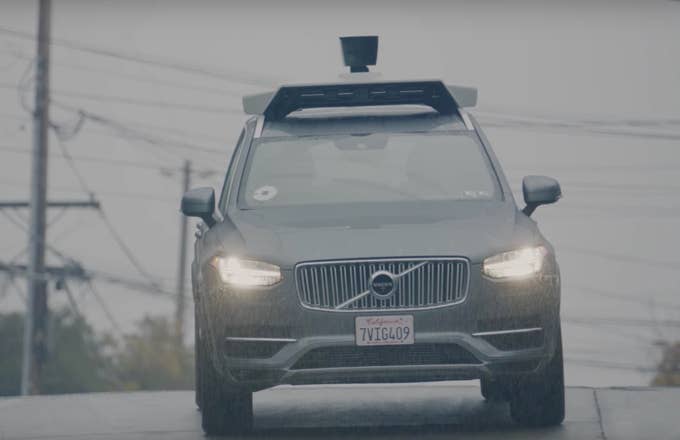 YouTube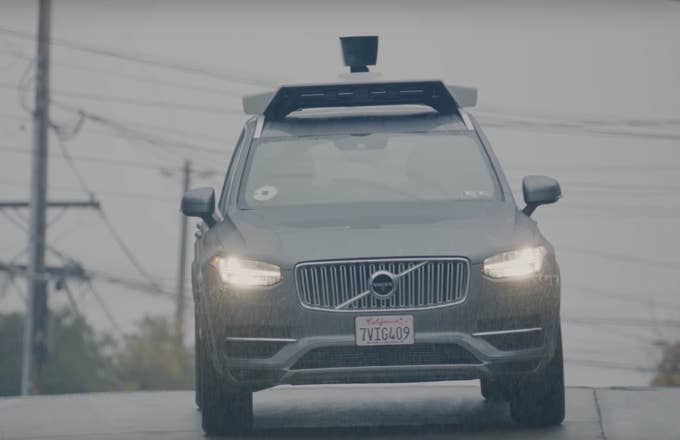 Saturday, Uber confirmed testing of self-driving vehicles would be temporarily suspended after one of the company's units in Tempe, Arizona was involved in a traffic accident. According to Tempe Police, the self-driving vehicle was struck Friday in an auto collision involving two other vehicles.
"Another vehicle failed to yield while making a left turn onto Don Carlos Drive, colliding with the self-driving car, operated by Uber," Tempe Police Department Sgt. Damon DeSpain told Diego Mendoza-Moyers of The Arizona Republic. "A third vehicle was hit by one of the first two, but no serious injuries were reported, according to police."
Neither driver suffered serious injuries, and statements obtained from the Tempe Police Department by the New York Times confirm the autonomous Uber vehicle was not at fault.
"We are continuing to look into this incident and can confirm we had no back-seat passengers in the vehicle," Uber spokeswoman Chelsea Kohler said in a statement.
In the meantime, Uber suspended testing of its self-driving cars in Arizona, Pittsburgh, and San Francisco for at least the remainder of Saturday.
Uber has been repeatedly hit with negative press in past months, as multiple sexual harassment claims have been levied against the popular transportation network. Large numbers of users deleted the Uber app from their smartphones after Uber stopped JFK Airport surge pricing in the wake of New York taxi drivers suspending JFK pickups as a show of solidarity against Donald Trump's Executive Order limiting travel from several Muslim-majority countries.
The California Department of Motor Vehicles previously ordered Uber's autonomous cars off state roads in December 2016 after requiring Uber to obtain special permits for the self-driving technology.