Woman Drunkenly Smashes Popeyes Window After Discovering Meal Doesn't Include Soda
A Popeyes customer was so furious (and drunk) she smashed a Staten Island location's window.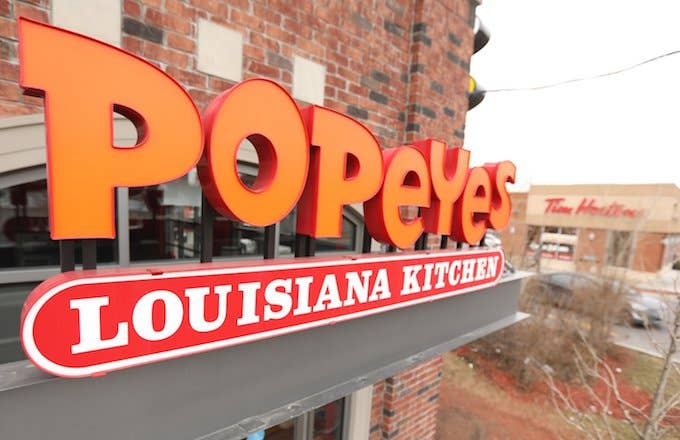 Getty
Image via Getty/Randy Risling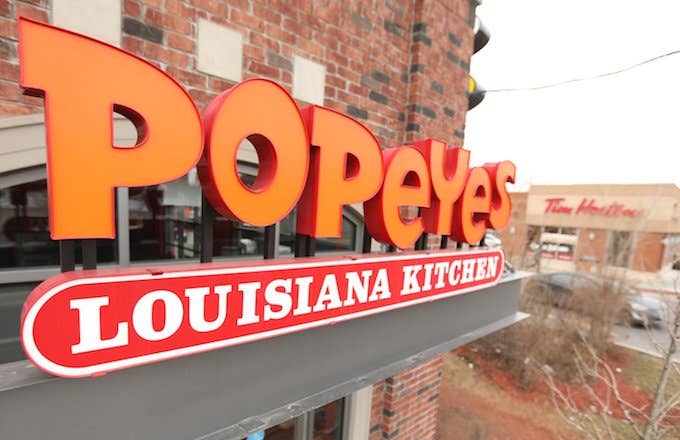 A drunken Staten Island woman was captured on security footage breaking the front window of a Popeyes. According to NBC New York, police are still looking for the woman who was so enraged that her $4 Wicked Good Deal didn't include a soda that she decided to destroy restaurant property using a chair while giving employees the finger. 
The incident occurred at the Forest Avenue Popeyes in Staten Island on Sunday, with an employee who wanted to remain nameless telling NBC the woman was drunk, and frustrated with the realities of her Wicked Good Deal. While employees attempted to explain her meal only included Wicked Chicken strips, a side order, a buttermilk biscuit, and sauce—she would have none of it and took action. 
Unfortunately, many people rely on the cost-efficiency of fast-food, and when your dollar doesn't take you as far as you think it should, it can get pretty frustrating. For some, the simple notion that Popeyes would expect you to eat a meal of theirs—including a biscuit—without a drink is far more preposterous than anything this woman did.
"Hopefully they find her, I don't want her in this store," the employee said. The NYPD is still trying to identify the woman, believing her to be between 18 and 25 years old. As you can see from the footage, she was last seen wearing a pink shirt, black jacket, bandana and jeans. For anyone headed to Popeyes this weekend, make sure you're ready to shell out another dollar if you plan on having a soda.