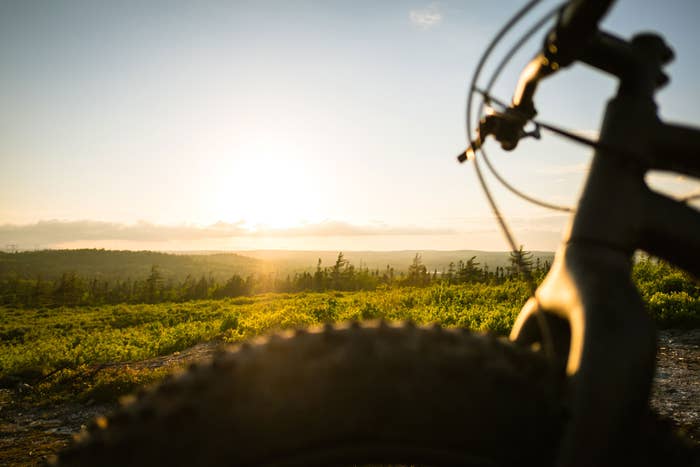 It's been a long fight, Canada, but summer is here. And there's no better way to celebrate the season than by riding right into it. 
Turns out we're also not the only ones with this idea in mind. Over the last year, there's been a bike boom in Canada due to an increased interest in cycling during the pandemic. Shop owners have reported two-wheeler shortages amid an unexpected surge in demand. And it doesn't look like the trend is slowing down anytime soon.
So, if you've been lucky enough to secure the, uh, bike, then kudos to you. Canada certainly doesn't scrimp on the scenic trails. From sky-high mountains to otherwordly forests to serene pastoral vistas, this nation offers up tons of natural beauty to roll through. Here are the 14 best bike trails in Canada you can explore right now.
The Cabot Trail, Nova Scotia
The Golden Triangle, Alberta and British Columbia
The Blueberry Route, Quebec
Meewasin Valley Trail, Saskatchewan
Elfin Lakes Trail, British Columbia
Kolapore Uplands, Ontario
The Confederation Trail, Prince Edward Island
Reeve's Ravine Trail, Manitoba
The High Rockies Trail, Alberta
Niagara River Recreational Trail, Ontario
Kettle Valley Rail Trail, British Columbia
The Gulf Islands, British Columbia
Dundas Valley Trail, Ontario