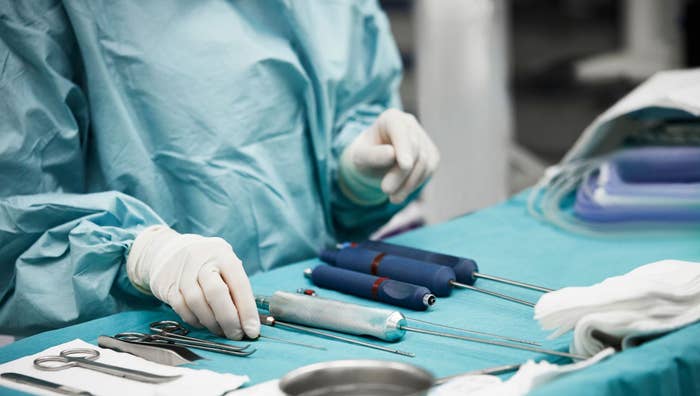 A Chicago surgeon and Delta Sigma Theta sorority member is under fire after posting photos of 22 Fibroids to promote a historic holiday for the organization.
As reported and captured by TMZ, Doctor Nicole E. Williams posted a since-deleted photo to Instagram after a January 13 surgery where she was seen posing with 22 Fibroid's of various sizes, all while holding up the Delta Sigma Theta hand sign. Williams then wrote in the caption that the tumors were all pulled from a member of the Alpha Kappa Alpha sorority, and used the picture to promote Delta Sigma Theta's historical founder's day.
The blow back was swift against Williams, and she soon after uploaded an apology Instagram post calling the picture a "terrible decision."
"A terrible decision was made," she wrote in the caption of a black Instagram photo. "I unequivocally and prayerfully apologize for any hurt I may have caused. It is my hope one day to live up to the high ideals that I have so damaged. The only thing I can do is to keep working hard in the future."
The controversial photo was meant to be a history lesson for the Black sorority. Williams had pointed out that her sorority was founded by 22 members of the Alpha Kappa Alpha sorority in 1913 that had decided to break off to discover their own sorority. The 22 Fibroids were meant to signify those 22 founding members.