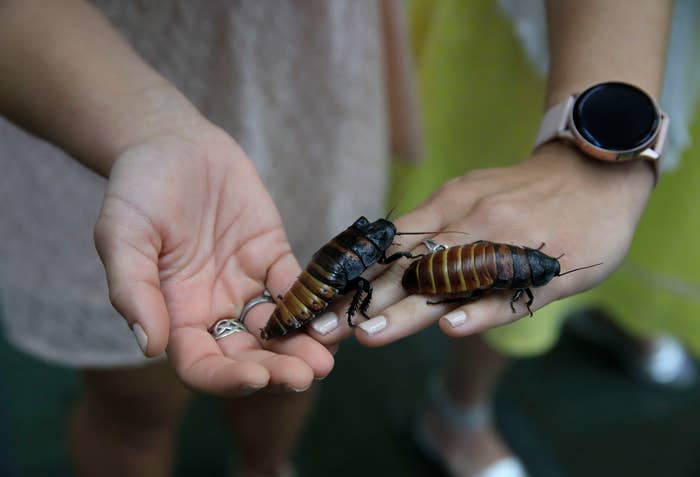 While Valentine's Day is meant to celebrate love, it can sometimes be a painful day for those going through heartbreak. If you fall in the latter camp, then the Toronto Zoo has the perfect plan to help indulge in your petty side by letting you name your very own cockroach after anyone you want, even an ex.
"Roses are red, violets are blue… Is there someone in your life that's bugging you? Give them goosebumps this Valentine's Day by naming a cockroach in their honour," the Wildlife Conservancy wrote on its website.
In a comment to The Star, Kelsey Godel, donor stewardship and engagement co-ordinator for the Toronto Zoo Wildlife Conservancy, explained that they started the campaign because they "recognize that Valentine's Day isn't fun for everyone and were inspired by a few Zoos (sic) in the U.S. that have held similar fundraisers."
In order to name the cockroach, you must first donate a minimum of $25 to the zoo. 
On top of donors being able to name the cockroach however they please, they will also receive a digital certificate personalized with their name and cockroach name, a shareable digital graphic, and a full charitable tax receipt.
The donations will go to the zoo's conservation efforts which include saving wildlife and research on endangered species.