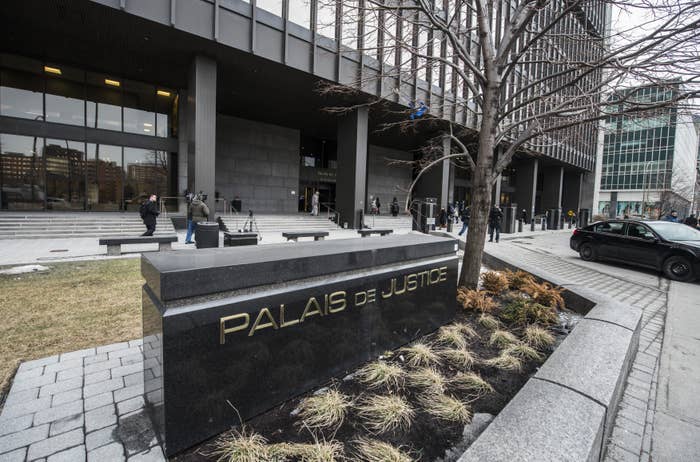 Quebec's criminal court found Gabriel Sohier-Chaput, a Montreal-based neo-Nazi who wrote for far-right publication The Daily Stormer under the pseudonym "Charles Zeiger," guilty of one count of hate speech, as originally reported by CBC Montreal.
The trial revolved around a single article that Sohier-Chaput wrote for The Daily Stormer in 2017, which he claimed to be satire.
CBC Montreal explained that the article, titled "Canada: Nazis Trigger Jews By Putting Up Poster On Ch—k Church," wrote in favour of neo-Nazi posters at a British Columbia bus stop, contained several antisemitic memes and opinions, and mocked a Holocaust survivor who had previously spoken in an interview about the incident.
According to the Montreal Gazette, the crime carries a "maximum sentence of two years."
Following the verdict, Quebec court Judge Manlio Del Negro ordered Sohier-Chaput to be handcuffed immediately and called him "extremely dangerous to the public."
"His behaviour goes against the values of our society," said Del Negro per CBC Montreal. "It's appalling that he can go anywhere in the world and hide behind anonymity with a keyboard."
Sohier-Chaput's lawyer argued that the term "Nazi" is used loosely these days and wanted the prosecution to bring in witnesses and experts to properly define Nazism. He also argued that "genocide wasn't originally central to Nazism," an argument that Judge Manlio Del Negro rejected.
"The defence submitted no proof, no historical evidence, no expert voice to push back against the accepted facts," Del Negro said. "It wanted to distort the facts." He added that the arguments were "a waste of judicial resources."