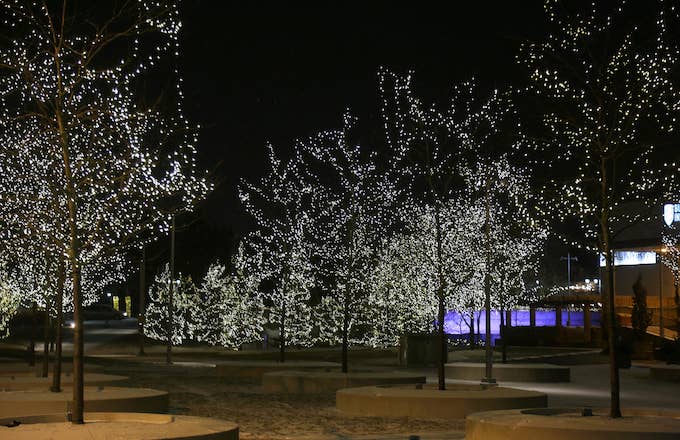 Truth, fam: I once completely lost my shit at ConEd over $500, so my heart really goes out to Mary Horomansi of Erie, Pennsylvania. Earlier this month, Horomanski checked her electricity bill online, only to discover she owed a casual $284 billion. BILLION. That's expensive even by Oprah standards. And no, Horomanski's local electricity company, Penelec, is not responsible for paying off the national debt–just in case you were curious.
Obviously, Horomanski was shocked. "My eyes just about popped out of my head," said the 58-year-old. She's lucky that's the only thing that popped when she saw a minimum payment due in the amount of $28,156. Horomanski suspected her bill may have been a little higher this month on account of her Christmas decorations, but not nine zeros higher. "We had put up Christmas lights and I wondered if we had put them up wrong," she said.
Naturally, Horomanski suspected a billing error was to blame, so she had her son call Penelec. Sure enough, she only owed $284.46. In the words of one Pretty Woman, "Big, mistake. Big. Huge."
A spokesman for First Energy, Penelec's parent company said this is the first time he's seen a billion-dollar bill and applauded Horomanski for her "willingness to reach out to us about the mistake." TF else was she supposed to do?
Horomanski took the incident in stride, joking (we think) to the Erie Times News, "I told [my son] I want a heart monitor" for Christmas.