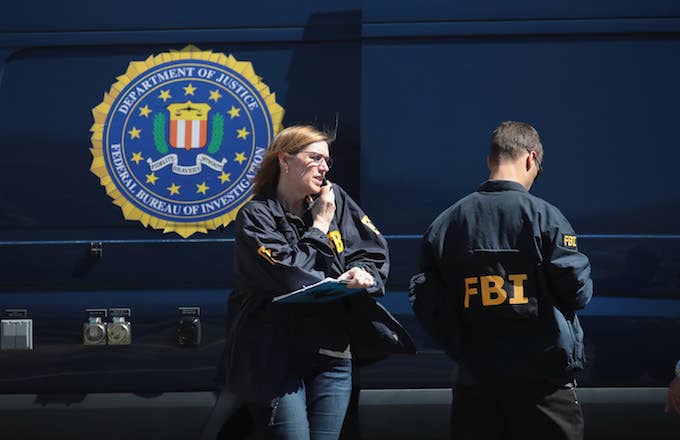 Popular sex marketplace and classified advertising website Backpage was shut down today by U.S. law enforcement agencies as part of "an enforcement action" by the FBI, according to a post on its own webpage.
The post also said that the U.S. Justice Department would provide "more information" at a later date. 
In addition, according to reporter Evan Wyloge, the home of the site's founder, Michael Lacey, has been raided in Sedona, Arizona.
The website is known as the second largest classified ad service in the country after Craigslist, according to Reuters. In practice, it is used primarily to sell sex, however.
Just last month, the U.S. senate passed the Stop Enabling Sex Traffickers Act, also known as SESTA, which makes it easier for state prosecutors and sex-trafficking victims to sue social media networks, advertisers, and any other online platform that failed to crack down on sex trafficking and other exploitative materials on their websites.
This isn't the first time Backpage has had legal troubles. In January 2017, the Supreme Court denied to revisit a lawsuit filed against the website by three women who accused the site of facilitating child sex trafficking. The site decided to shut down its "adult" section in the United States, despite it being a "popular and lucrative feature," as the Washington Post described it.
"For years, the legal system protecting freedom of speech prevailed," Backpage said in a statement at the time. "But new government tactics, including pressuring credit card companies to cease doing business with Backpage, have left the company with no other choice but to remove the content in the United States."
Others argue that sites like Backpage actually help sex workers because it makes their work safer by allowing them to negotiate online rather than in person. Some sex workers have spoken out today about Backpage's closing—people who had ads on the site were not issued refunds or notified of the shutdown, so they have lost money, according to BuzzFeed News.
So how much money do you think

#backpage

just stole from us? Thank you for getting rich off of us then kicking us while we're down by changing the way we pay for ads, and pocketing our current balance.

#fuckyoubp
So I reload by bitcoin my account on backpage ..they took it but I'm not able to post

#backpage