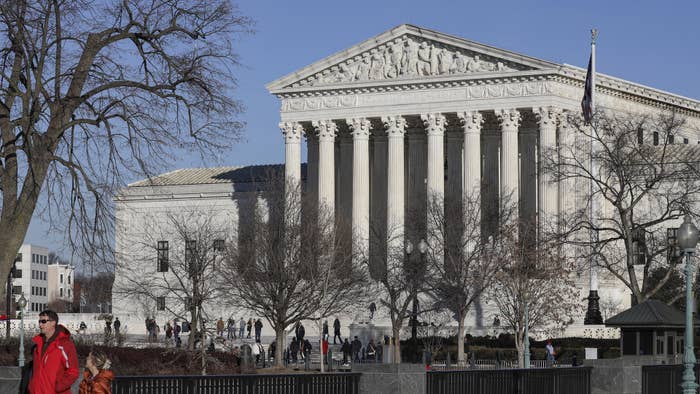 The United States Supreme Court has declined to hear the case of a Texas inmate who spent more than half of his life in solitary confinement.
According to Reuters, 54-year-old Dennis Wayne Hope sued Polunsky Unit prison officials several years ago, claiming he was forced to spend 22 to 24 hours a day inside a 9 feet long and 6 feet wide cell that was "no larger than a parking space." The man said he was confined to the "security housing unit" for 27 years, following an escape attempt in 1994—about four years after he began serving an 80-year prison sentence for various armed robberies.
The suit alleged Hope remained in the SUH for an unreasonable amount of time, as prison officials concluded he no longer posed an escape risk in 2005. Though he was transferred to the general population in 2022, Hope said his time in the cell took a major toll on his health. The inmate claimed he has suffered from anxiety, depression, hallucinations and suicidal thoughts. 
Hope argued that his years in solitary confinement amounted to "cruel and unusual punishment," which is banned under the Eighth Amendment to the U.S. Constitution. A Texas federal judge dismissed the suit in 2020, ruling the inmate's allegations did not "rise to the level of a violation of the Eighth Amendment." The New Orleans-based 5th U.S. Circuit Court of Appeals supported the decision in 2021, which prompted Hope to file an appeal with the Supreme Court last year.
SCOTUS, which has considerable discretion in deciding which cases it'll hear, has not explained why he chose to reject Hope's appeal.
"The idea of putting prisoners in solitary confinement for decades on end would have been anathema to the Founders, and we believe that the Supreme Court must someday take up a case to make that clear," said Hope's attorney, Easha Anand.