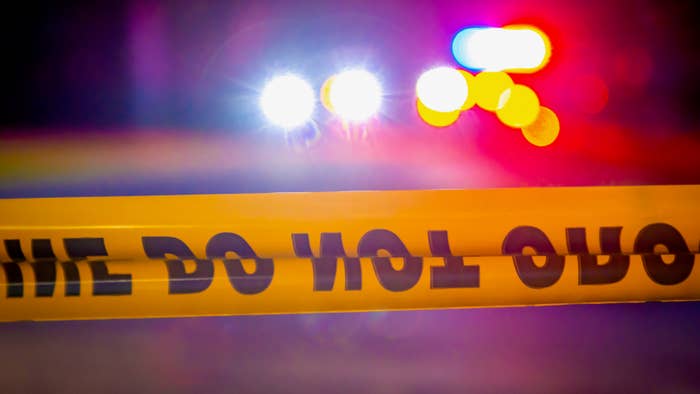 Kansas authorities are investigating a police-involved shooting that left one person dead.
The Associated Press reports the incident took place Friday night on the 5400 block of Haskell Avenue in Kansas City. Police say they were dispatched to the area shortly before 6 p.m. after receiving a report of an opioid overdose. When they arrived at the scene, they found two adults—one male and one female—unresponsive inside a home. They then spotted another adult male fleeing the area on a bike.
The KCK police say emergency personnel used Narcan to revive the overdose victims, who then transported to the hospital. During that time, an officer located the fleeing man about a half mile from the home and attempted to make contact. Police say that at some point during the interaction, an officer discharged his weapon and wounded the man; however, they have yet to provide details on what prompted the officer to open fire. 
"Police and a deputy with the Wyandotte County Sheriff's Office performed life-saving efforts [on the individual] until EMS arrived on scene and pronounced him deceased," the KCK PD wrote in a statement. "No officers were injured in the exchange."
Authorities say a firearm was recovered near the suspect, who has not been publicly identified.
Detectives with the Kansas City, Missouri Police Department and the Wyandotte County District Attorney's Office are looking into the shooting. The KCK PD confirmed the officer involved in the incident has been placed on paid administrative leave, pending the investigation.
Anyone with information about the case is asked to contact the Crime Stoppers TIPS Hotline at 816-474-TIPS.