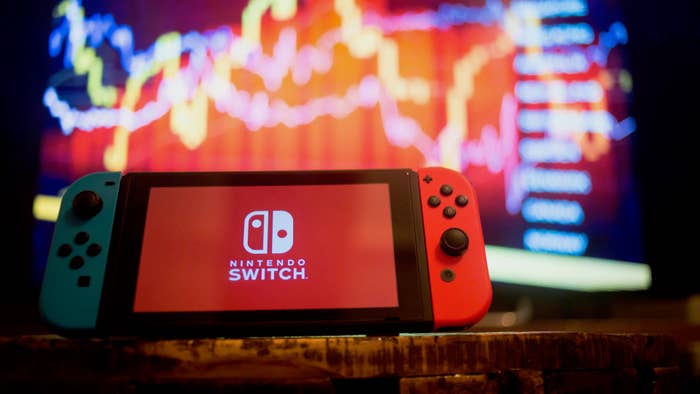 A Florida high school student was arrested this week after he viciously attacked a female staffer who took his Nintendo Switch away. 
According to NBC News, the incident occurred Tuesday at Matanzas High School in Palm Coast, about 35 miles north of Daytona Beach. Authorities said the 17-year-old boy, who is 6-foot-6 and 270 pounds, attacked the teacher's aide after she confiscated the gaming device during class.
Security cameras captured the teen aggressively approach the victim and push her to the ground. He then proceeded to kick and punch the staffer into unconsciousness before bystanders intervened. The woman, who has not been publicly identified, was reportedly transported to the hospital to receive treatment; however, the extent of her injuries and current condition have not been disclosed.
"The actions of this student are absolutely horrendous and completely uncalled for," Flagler County Sheriff Rick Staly said. "We hope the victim will be able to recover, both mentally and physically, from this incident. Thankfully, students and staff members came to the victim's aid before the SRDs could arrive. Our schools should be a safe place – for both employees and students."
WARNING: The following video contains graphic content some may find disturbing.
Police arrived at the school shortly after and took the student into custody. He was charged with felony aggravated battery with bodily harm and was turned over to the Department of Juvenile Justice.
"Creating a safe learning and working environment on our campuses is critical," Flagler Schools Superintendent Cathy Mittelstadt said in a statement. "Violence is never an appropriate reaction."