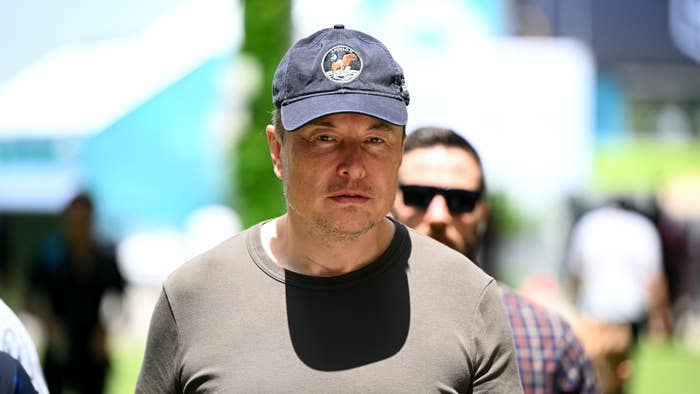 UPDATED 5/12, 12:15 p.m. ET: Elon Musk announced Friday that he's "excited to welcome" new CEO Linda Yaccarino.
"@LindaYacc will focus primarily on business operations, while I focus on product design & new technology," Musk tweeted. "Looking forward to working with Linda to transform this platform into X, the everything app."
CNN reports that Yaccarino just resigned as NBCUniversal's chairman of global advertising and partnerships after spending 11 years at the corporation. She wrote in a statement, "It has been an absolute honor to be part of Comcast NBCUniversal and lead the most incredible team. We've transformed our company and the entire industry."
The news outlet notes that while Musk has "clashed with mainstream media outlets and also said he hates advertising," Yaccarino actually "represents both those worlds."
See original story below.
Elon Musk has found his replacement as Twitter's top boss.
The tech mogul announced the big news Thursday afternoon, nearly five months after he confirmed his intentions to resign as the company's CEO. Although he declined to identify the incoming executive, Musk said she will begin her duties sometime next month, as he assumes the role of executive chair and chief technology officer.
"Excited to announce that I've hired a new CEO for X/Twitter," he tweeted. "She will be starting in ~6 weeks! My role will transition to being exec chair & CTO, overseeing product, software & sysops."
Musk appointed himself Twitter CEO back in October, shortly after he purchased the platform for $44 billion. He later told a Delaware court that his position was only temporary, as he was trying to "find somebody else to run Twitter over time." Fast-forward to mid-December, when Musk announced his tentative resignation as CEO.
"I will resign as CEO as soon as I find someone foolish enough to take the job!" he tweeted. "After that, I will just run the software & servers teams."
Elon Musk made the pledge after he posted a Twitter poll in which 58 percent of respondents urged him to step down as the head of the company.
Expect to hear more details about Twitter's new boss soon.