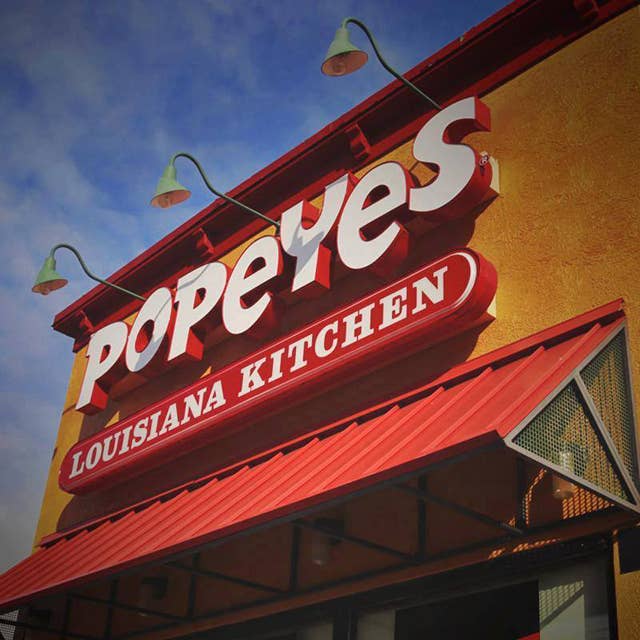 Decades from now, you can sit down your grandkids and tell them all the wild stories that were brought about by the Popeyes chicken sandwich, including a stabbing and someone finding a half-smoked joint in their meal. There was also when a Virginia chain needed to meet a 100-sandwich order, so a recent hire decided to construct a makeshift work station on top of an empty trash can to meet the demand.
You can add a new tale to this frighteningly growing list. A brawl broke out between two couples in the drive-thru last Friday outside of a Popeyes in Temecula, California.
According to NBC Los Angeles, the situation escalated when the driver in one vehicle accused an employee at the window of messing up their order and refused a directive to go inside to work out the dispute. 
As this was going on, someone in the car behind him honked their horn. An argument and fight ensued. Police were needed to break up the altercation, but no arrests were made.
Check out footage taken of the brawl below.