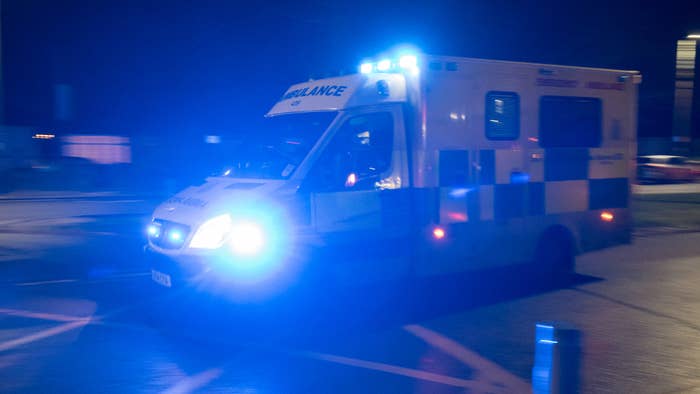 UPDATED 11/23, 5:20 p.m. ET: Darrell Brooks Jr. is expected to be charged with five counts of homicide, the Associated Press reports. If he's found guilty of first-degree intentional homicide, he'll face a mandatory life sentence.
News of the charges against Brooks Jr. dropped just as prosecutors announced that a child became the sixth person to die from the incident, NBC 25 News reports.
UPDATED 11/22, 11:20 a.m. ET: Per a Milwaukee Journal Sentinelreport citing a law enforcement source, the person of interest taken into custody is 39-year-old Darrell Brooks Jr. The Milwaukee man has an open domestic violence case and has been charged multiple times in recent years with recklessly endangering the safety of others.
Complex has reached out to a police rep for comment.
UPDATED 11/22, 7:30 a.m. ET: Amid a series of updates late Sunday night, Waukesha city officialsconfirmed that five people had died and more than 40 others had been injured. Meanwhile, Waukesha Police Chief Dan Thompson—per the Associated Press—said that a person of interest was now in custody. 
In a statement, the Waukesha Police Department noted that the investigation remains ongoing, meaning "the scene is still fluid" and additional information would be made announced soon. Assisting local authorities in the investigation are officials from the Wisconsin Department of Justice.
"The community mourns the loss of our community members and those injured," police said. "We are asking for the community to come together during this time and to keep the families in your prayers."
Early Monday, White House Press Secretary Jen Psaki said that President Biden had been briefed on the "tragic situation" and would continue to receive regular updates moving forward. "Our team is in close touch with local officials to offer any support and assistance needed," Psaki said. "Our hearts are with the families and the entire community."
See original story below.
Over 20 people were injured after a red SUV drove through the annual Waukesha Christmas Parade in Wisconsin on Sunday, NBC News reports.
The City of Waukesha's Facebook account captured the frightening footage of the SUV zooming past the camera with the sound of people screaming soon after. 
The Waukesha Freeman reports the SUV was seen swerving around parade participants before the event even started. Multiple members of the Waukesha South High School Band were among those hit by the vehicle. "My son just passed with his band, which is Waukesha South, and a truck (came) barreling through, almost hit the back of a float truck … he ended up hitting a bunch of band members and it went all the way up the road," one attendee recalled.
"I saw at least five people get hit and I don't know where that vehicle stopped," another witness said. "I saw those kids falling… I knew that if that was one of my kids I'd want somebody there immediately." 
The area was evacuated and a family reunification location has been announced. The SUV was later located, but it appears the suspect was not inside. 
Waukesha Police issued a shelter in place order, possibly due to the uncertainty regarding the suspect's whereabouts. Meanwhile, the Carroll University campus is on lockdown. 
Authorities declared the scene to be a "mass casualty incident" with "some fatalities," but wouldn't disclose how many people died until their families have been informed first.
Since a person of interest is in police custody, the shelter in place order has been lifted.  
The number of people injured hasn't been confirmed either, but reports suggest that over 20 adults and children were transported to nearby hospitals.