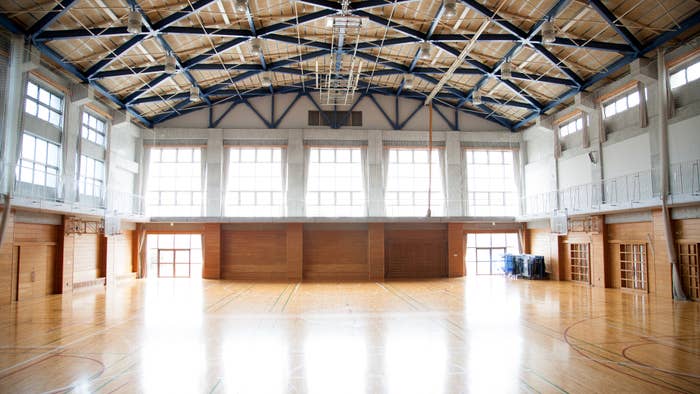 A high school in Kentucky is under investigation after photos of male students giving lap dances to faculty members were posted on its Facebook page, perLouisville Courier Journal.  
The images were allegedly taken from a "Man Pageant" as part of a homecoming event at Hazard High School where students dressed in either underwear or lingerie, and gave lap dances to members of the faculty in the school's gymnasium. According to WLEX-TV, one of the people shown in the series of photos is Hazard High School Principal Donald "Happy" Mobelini, who is also the mayor of Hazard. 
Nema Brewer, co-founder of education advocacy group KY 120 United, shared the photos on Twitter, writing, "Um. Exactly what is going on here, y'all? C'mon Hazard. Get it together." 
Female students can also be seen dressed as Hooters waitresses in photos. 
Superintendent of Hazard Independent Schools Sondra Combs said in a statement that the school "has a tradition of excellence and academics and everything we do, but the incident is being investigated and once the investigation is complete, appropriate action will be taken."
Combs added a committee will "review all student led activities" and that staff will undrgo training "on policies and procedures.
Hazard High School has removed the photos from its Facebook page.