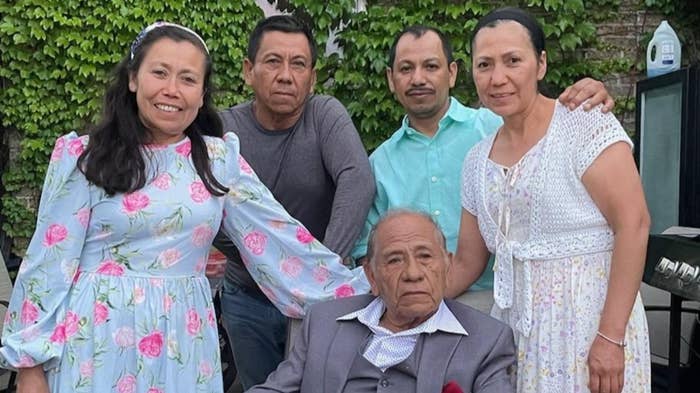 76-year-old Nicolas Toledo has been identified as one of the six people killed at the Fourth of July parade shooting in Highland Park, Illinois Monday. 
Toledo, a grandfather and father of eight, was struck by three bullets that could have hit his family. "He was the one who saved all of our lives. It would have gone to me, my boyfriend or my cousins," his granddaughter, Xochil Toledo, told the Chicago Sun-Times. As shots rang out, Xochil said her cousin and father, who tried to shield Nicolas and was struck in the arm, stayed with her grandfather until he passed away at the scene. 
"We were all in shock," Xochil said. "We were crying. We couldn't believe all that had happened. We couldn't breathe." 
Toledo, who lives in Mexico, was visiting his family in Highland Park. Nicolas had been dealing with physical ailments after being struck by a car a few years ago, and his family wanted him to live with them permanently.Toledo was initially unsure if he wanted to attend the parade due to the difficulties of using a walker around a large crowd, but Xochil remembers seeing him "happy to be living in the moment," as the band passed by. "He never wanted to be inside. He always wanted to be outside," she recalls. 
A GoFundMe has been launched for Toledo in order to cover medical and funeral expenses. At the time of this writing, the fundraiser has received over 1,000 donations and exceeded its goal of $50,000.