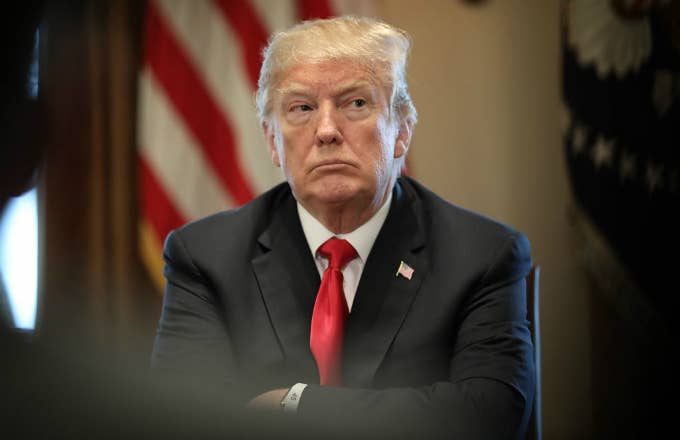 Donald Trump issued a new memorandum Friday night banning most transgender people from serving in the military, except under "certain limited circumstances."
"The Secretary of Defense and the Secretary of Homeland Security have concluded that the accession or retention of individuals with a history or diagnosis of gender dysphoria—those who may require substantial medical treatment, including through medical drugs or surgery—presents considerable risk to military effectiveness and lethality," Press Secretary Sarah Sanders said in a statement Friday.
Last year, Trump shared a series of tweets where he declared that transgender people could no longer serve in the military "in any capacity."  
The White House moved to turn Trump's tweet into a formal plan that would ban transgender individuals from serving and bring an end to any sex reassignment surgeries funded by the government, excluding those who were already in the process of transitioning. 
Secretary of Defense Jim Mattis responded by releasing a memo allowing transgender people to continue serving as the Pentagon looked into the matter. Trump's ongoing mission to ban transgender individuals in the military has faced numerous legal hurdles with the courts determining that the order is unconstitutional. His latest memo means that the battle is far from over.