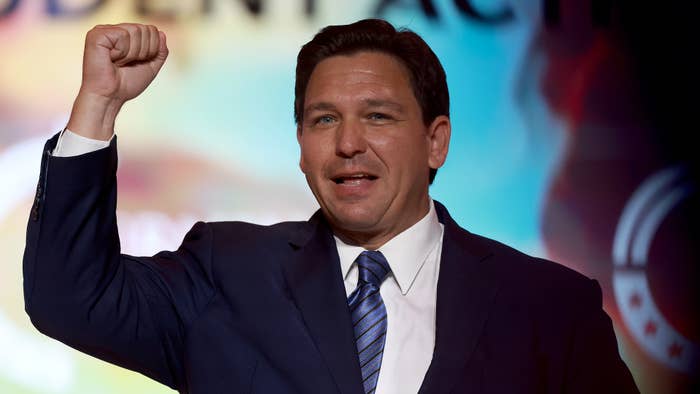 The administration of Florida Gov. Ron DeSantis has rejected a proposed Advanced Placement high school course on African American studies, claiming the class "significantly lacks educational value."
According to CNN, the College Board, a nonprofit organization in charge of AP coursework, received a letter last week from the Florida Department of Education's Office of Articulation, explaining the reasoning behind the decision to reject the course.
"As presented, the content of this course is inexplicably contrary to Florida law and significantly lacks educational value," the letter reads.
"In the future, should College Board be willing to come back to the table with lawful, historically accurate content, FDOE will always be willing to reopen the discussion," the department's message continues.
CNN reached out to DeSantis spokesperson Bryan Griffin, who appeared to be in agreement with the department's stance, stating the course "leaves large, ambiguous gaps that can be filled with additional ideological material, which we will not allow."
Griffin added, "As the Department of Education has previously stated, if the College Board amends the course to comply, provides a full course curriculum, and incorporates historically accurate content, then the Department will reconsider the course for approval."
The College Board said the course, which is expected to cover a variety of subtopics, including history, civil rights, politics, and literature, was still in the process of a "multiyear pilot phase." 
"The process of piloting and revising course frameworks is a standard part of any new A.P. course, and frameworks often change significantly as a result," the organization said in a statement obtained by the New York Times. "We will publicly release the updated course framework when it is completed and well before this class is widely available in American high schools." 
Last year, DeSantis signed a bill, formerly known as the Individual Freedom Act—now referred to as the "Stop W.O.K.E. (Wrongs to Our Kids and Employees) Act"—in the latest chapter of his war against Critical Race Theory being taught in schools. 
"No one should be instructed to feel as if they are not equal or shamed because of their race," DeSantis said in a statement at the time. "In Florida, we will not let the far-left woke agenda take over our schools and workplaces. There is no place for indoctrination or discrimination in Florida." 
The mind-bogglingly named Stop WOKE Act is currently going through a legal battle after it was blocked by a federal judge, who considered the bill to be a violation of the First Amendment and academic freedom. Florida has already filed an appeal.