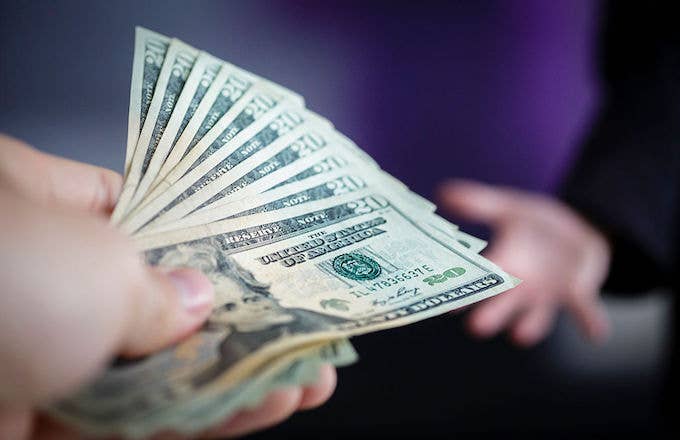 Thousands of student loan borrowers could avoid having to pay back the money they owe because of something as simple as lost paperwork. As an example, look at the story of Pablo Ramirez, initially reported by Vice. Eight years after taking out a private loan to attend Westwood College, Ramirez received a court document indicating that a company called National Collegiate Student Loan Trust won a judgment against him after he defaulted on a loan worth around $50,000. When Ramirez challenged the ruling, it turned out that National Collegiate "had failed to demonstrate that it was the holder of the note," which led the appeals court to overturn the ruling. 
Here's the deal: When a student takes out a loan, the lender groups together hundreds of these borrowers' accounts, handing them down to a servicer that secures monthly payments from students in order to pay back their investors. However, after a company purchases these loans, they often fail to receive the proper paperwork indicating ownership of the debt. In the case of National Collegiate, their lender promised to square away ownership documentation later on in an effort to save some money. But when a company like National Collegiate needs to deal with the potential appeal of a default judgment, like they did with Ramirez, the company cannot provide paperwork they simply do not have.
Following an audit of National Collegiate's loan servicer, the Pennsylvania Higher Education Assistance Agency, it was determined that "100 percent of the accounts did not contain an assignment." It is believed that about $5 billion in defaulted loan debt could be uncollectible because of this mix-up.