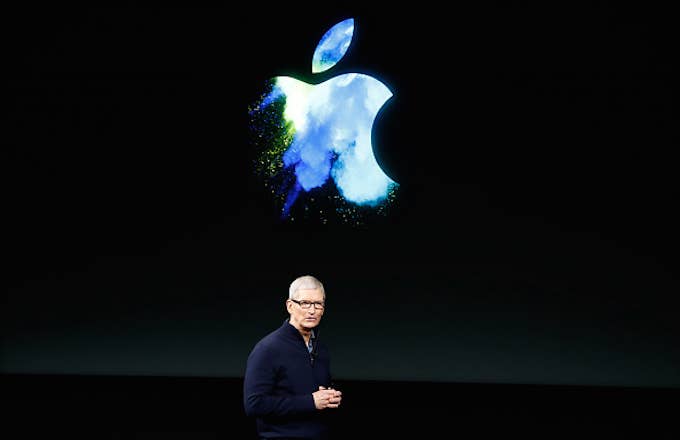 In an interview with the Wall Street Journal, Apple CEO Tim Cook said that the company is considering its legal options regarding Donald Trump's executive order banning immigration from seven predominantly Muslim countries. While the ban is said to affect hundreds of Apple's employees, Cook maintains that "we want to be constructive and productive" when it comes to approaching this situation.  
On Monday, Amazon and Expedia backed the lawsuit filed by Washington State Attorney General Bob Ferguson over Trump's travel ban. In their declaration of support, Amazon—a company with 49 employees born in the seven predominantly Muslim countries listed in the executive order—wrote that the policy has "immediately—and negatively—impacted employees, dependents of employees, and candidates for employment." 
Expedia CEO Dara Khosrowshahi, who was once an Iranian refugee, blasted the immigration ban in an email to his employees. "The US may be ever so slightly less dangerous as a place to live, but it will certainly be seen as a smaller nation, one that is inward-looking versus forward thinking, reactionary versus visionary," Khosrowshahi wrote. Expedia claims that the executive order will hurt their business, with at least 1,000 of its customers holding passports to the seven Muslim-majority countries. 
This past weekend, Cook condemned the Muslim ban in an email to his employees, stating that "it is not a policy we support." In the meantime, the Apple CEO is looking to avoid taking legal action, and told the Journal that he has reached out to "very, very senior people in the White House" with the hope of having the immigration ban repealed.